Please enter your birth date to watch this video:

You are not allowed to view this material at this time.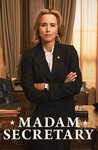 Episode Details & Credits
CBS |
Air Date:
April 8, 2018
Starring:
Timothy Daly, Bebe Neuwirth, Željko Ivanek, Keith Carradine, Sebastian Arcelus, Geoffrey Arend, Patina Renea Miller, Téa Leoni, Erich Bergen, Evan Roe, Wallis Currie-Wood, Katherine Herzer
Summary:
Senator Morejon puts phase two of Elizabeth's U.S./Iran arms deal in jeopardy when he asserts that Iran funnelled money from phase one of the deal to fund a recent bombing that killed an American citizen. Also, Henry mulls over the option of becoming the chairman of the new military ethics department at the National War College.
Seasons & Episodes
Season 7

Season 6

Season 5

Season 4

Season 4 Overview

Air Date: October 8, 2017

S4:E21. Night Watch

Air Date: May 20, 2018

S4:E21. Protocol

Air Date: May 13, 2018

S4:E20. The Things We Get to Say

Air Date: May 6, 2018

S4:E19. Thin Ice

Air Date: April 29, 2018

S4:E18. The Friendship Game

Air Date: April 22, 2018

S4:E17. Phase Two

Air Date: April 8, 2018

S4:E16. My Funny Valentine

Air Date: April 1, 2018

S4:E15. The Unnamed

Air Date: March 25, 2018

S4:E14. Refuge

Air Date: March 18, 2018

S4:E13. Reading the Signs

Air Date: March 11, 2018

S4:E12. Sound and Fury

Air Date: January 14, 2018

S4:E11. Mitya

Air Date: January 7, 2018

S4:E10. Women Transform the World

Air Date: December 17, 2017

S4:E9. Minefield

Air Date: December 10, 2017

S4:E8. The Fourth Estate

Air Date: November 26, 2017

S4:E7. North to the Future

Air Date: November 19, 2017

S4:E6. Loophole

Air Date: November 12, 2017

S4:E5. Persona Non Grata

Air Date: November 5, 2017

S4:E4. Shutdown

Air Date: October 29, 2017

S4:E3. The Essentials

Air Date: October 22, 2017

S4:E2. Off the Record

Air Date: October 15, 2017

S4:E1. News Cycle

Air Date: October 8, 2017

Season 3

Season 2

Season 1