Network:

Netflix

Series Premiere Date:

Nov 17, 2017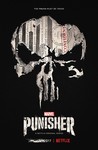 Starring:

Paul Schulze

,

Jaime Ray Newman

,

Jon Bernthal

Summary:

The Daredevil spin-off follows Frank Castle/The Punisher (Jon Bernthal) as he tracks down a hacker named Micro (Ebon Moss-Bachrach) to locate those who killed his family while Homeland Security agent Dinah Madani (Amber Rose Revah) tries to locate Frank.

Genre(s):

Drama

,

Action & Adventure
Creator:

Steve Lightfoot

Season 1 premiere date:

Nov 17, 2017

Episode Length:

60
In all, The Punisher is not just satisfying but surprising--an interpretation of Netflix and Marvel's tried-and-true partnership that offers more depth and challenges to the audience than even the gritty world of "Marvel's Jessica Jones."

It's meditative but not self-flagellating; brutal but not a slog. It remains to be seen how it will stack up to the Defenders and their individual outings, but at the very least The Punisher could nab the title of first stand-alone property in all of the MCU, TV or film.

Deeply melancholic, The Punisher is more of a procedural than fans might expect, though one colored by sporadic bursts of the kind of over-the-top violence not likely to spill onto an episode of Law & Order. That being said, it does feel like a tone befitting someone as inherently bleak as Frank Castle.

It's a dank, depressing series made on too little money that could have been vastly improved by cutting the episode order by at least a third. At 13 hours, you'll feel as if you're the one being punished for something.

The show is well-written and Jon Bernthal ("The Walking Dead") is fantastic as Castle, the Afghanistan war veteran turned vigilante. ... But the story itself isn't dynamic enough to punch through all the cultural baggage this show is unfairly (or as some believe, justifiably) saddled with. It doesn't help that the burly character's superpower isn't a superpower at all. It's old-fashioned rage, coupled with special ops training.

The Punisher isn't nearly as pretentious as Hannibal was, but it's certainly as deliberately paced. The violence of the show is up-close and brutal. ... The show would be too dull without its action scenes, but when those arrive, your first instinct may be to cover your eyes.

Though Netflix provided critics with the whole first season in advance, I ran out of patience after six episodes; they featured maybe enough material to justify three episodes, and probably two.
I am a huge fan of the marvel shows on netflix and i have to say that the punisher is by far my favorite it hits the perfect mix of violence

I am a huge fan of the marvel shows on netflix and i have to say that the punisher is by far my favorite it hits the perfect mix of violence and emotion

…

Expand

This review contains spoilers

, click expand to view

.

Genial, un lado real y no de comic a una historia madura y no fantástica, la actuación impecable, sin duda la mejor de Marvel hecha x Netflix; me gusto mas q Daredevil y Jesica

…

Expand

AN MCU MUST SEE!
There I was, laying down on my couch as I started watching the first episode of 'The Punisher'. As the show progressed, IAN MCU MUST SEE!
There I was, laying down on my couch as I started watching the first episode of 'The Punisher'. As the show progressed, I became intrigued and started sitting upright. By the end of episode one, I was already standing up and jumping around in pure excitement and adrenaline as I watched that final action sequence unfold. Jon Bernthal truly delivers an outstanding performance as Frank Castle and I cannot wait to see more of his character in the future of the Marvel Netflix universe.

…

Expand

Depois da participação de Punisher em Demolidor, em que realmente ficou agua na boca para o que uma serie a solo de Punisher poderia trazer e

Depois da participação de Punisher em Demolidor, em que realmente ficou agua na boca para o que uma serie a solo de Punisher poderia trazer e não desanimou em nada. Violência aos montes, a história de Castle toda explicada, um elenco com personagens carismáticas e uma adrenalina em cada episódio brutais. Espero que haja mais temporadas e na mesmo toada de violência e sangue que a primeira.

…

Expand

If you like The Punisher, you're going to like this show. There's plenty of brutal Punisher action in this one. Beyond that, there's some

If you like The Punisher, you're going to like this show. There's plenty of brutal Punisher action in this one. Beyond that, there's some interesting intrigue, a few heart-breaking moments, and even some comedic bits that lightened the mood at times. The best part of the show, however, is how they portray the making of a domestic terrorist with one of the characters. I thought that was a really interesting look into the psyche of a troubled vet, and how someone can get caught in the downward spiral like that.

I would say this isn't as good as Jessica Jones, Luke Cage, or Daredevil, but better than Iron Fist.

…

Expand

The character of the Punisher was introduced to the Marvel TV universe in 2016, during Daredevil's second season—following three live-action

The character of the Punisher was introduced to the Marvel TV universe in 2016, during Daredevil's second season—following three live-action films that failed to make him popular with mainstream audiences in 1989, 2004, and 2008, respectively.

What made The Punisher so interesting in Netflix's Daredevil was his antithetical nature to The Devil of Hell's Kitchen. While both characters had the same goal in mind - to rid Hell's Kitchen of criminals - they had very different ways of going about it. As played by Jon Bernthal, Daredevil's Punisher makes his intentions very clear from the start.

Initially, in Daredevil, when gangsters are first being murdered all over the city, he's mistaken for a paramilitary organization with exceptional force, but it turns out that he's just one man, with a lot of weapons and an extraordinarily deadly aim.

Punisher opens with Frank castle finishing of his "mission" from Daredevil after his beautiful wife and two innocent young children — gunned down when unexpectedly caught in the crossfire of a gang war in Central Park, shortly after he was discharged from serving in a mysterious black ops mission in Afghanistan—as a member of "Operation Cerebrus," a group one soldier says has a reputation for being "the American Taliban."

In response, Frank, himself a former decorated Marine, committed himself to a one-man war against all crime in New York City… but in particular, the three gangs involved in that fateful shootout: the Irish, the bikers, and the cartel.

The Punisher was a harbinger of a brutal era in comics, where heroes toting massive machine guns were suddenly the norm and the death's-head logo emblazoned on his costume became a ubiquitous cultural symbol.

Punisher opens with Castle finishing his crusade and then burning his regalia, you could almost say the fire represented his rebirth back into Frank Castle as he leaves that life of the vengeful Punisher behind.

For Netflix, Frank Castle is that harbinger of death once again. Frank Castle, is the archetypal character of the retributive anti hero – one who makes his own rules and follows his own conscience – is a familiar figure in mass culture, appearing in film, television, video games, and comics. This character represents the frustrations of millions of people who feel powerless and who fantasize about striking back at their enemies, be they real or imagined.

With all of Marvel's works the Punisher follows the strict formula that Marvel has in place. The same style and themes creeps into every Marvel movie can be found within the Marvel television shows. And while this works in terms of getting audience and making money, it's becoming stale and it's not innovative anymore.

The thing that has been lacking in both the Marvel cinematic universe and the Marvel televisions shows is the lack of an interesting villain. And that's what's missing from the Punisher. What set Daredevil season one apart from subsequent shows was the dynamic that Vincent D'Onofrio brought as the Kingpin. That dynamic and power struggle was lacking when Daredevil and the Punisher faced off and is completely missing from the Punisher.

It seemed the show didn't know who to put in the Punishers crosshairs in a meaningful way. Due to Marvel setting up his motivation as retribution for his family's death, we see that by the guilt of Castle's failure to protect the only thing that mattered to him, his family, he has no other motivation. Tying Castle's past to a secret military programme as the enemy within this show made no sense until you realise that they had a hand in, you guessed it, covering up the real reasons why his family was killed.

Ends...

…

Expand

The first episode was really good but from there it went downhill. These long boring conversations between Punisher and Micro. The Punisher Is

The first episode was really good but from there it went downhill. These long boring conversations between Punisher and Micro. The Punisher Is so simple that you always know whats coming next. Predictable.

…

Expand