Network:

USA

Series Premiere Date:

Jun 24, 2015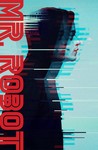 Summary:

Bobby Cannavale joins the cast as Irving and BD Wong becomes a series regular on the third season of the drama.

Genre(s):

Drama

,

Suspense
Season 3 premiere date:

Oct 11, 2017

Episode Length:

60
Please enter your birth date to watch this video:
You are not allowed to view this material at this time.
Season 3 of Mr. Robot is a masterpiece, ballasting the global ambitions of season 2 while sharpening back to the meticulous build of season 1.

More often than not, Mr. Robot is not a show which invites you to buy in. It's standoffish, reticent, only willing to make you care when prodded to do so, and even then it will resist. Yet if you are willing to engage, willing to challenge yourself, it's some of the most fascinating television happening right now.

Mr. Robot is must-watch again. ... Mostly it's just a welcome relief to tune into Mr. Robot and have it take off immediately in creative, smart and adrenaline-fueling directions. The writing and plotting is spot-on, the directing brilliant and once again Malek proves, in almost every scene, how utterly essential he is to everything working.

Version 3.0 marks a welcome return to form, one that tightens the story but still seems disarmingly weird and appropriately suited to the current political and cultural moment.

The third season, based on the four episodes I've watched, is strong and exciting and moves the narrative along at an invigorating pace.

For those already weary at the prospect of more episodes rife with frustrating mind games, know that in season three, Mr. Robot is much more consistently assured and compelling than it was in its uneven second season.

The moments where Elliot hacks into systems and works to bring down corruption in globe-spanning corporations is exciting, compelling, and intense. The show works hard to get those moments right, and it pays off. Much of the rest, though, can feel like when Elliot loses time to the obscure machinations of Mr. Robot before getting back to business.
A return to form. Season 3 combines the best elements of Season 1 and 2, and finally advances the plot forward while deepening the characters.

A return to form. Season 3 combines the best elements of Season 1 and 2, and finally advances the plot forward while deepening the characters. It finally moves away from the Fight Club references and blazes its own path. This is still some of the best editing, cinematography and acting on Television, and has some of the best television moments of 2017.

…

Expand

I know we stil have a few more episodes left, but seriously this season is beyond amazing, all the eps until now (Ep 6) were perfect! This

I know we stil have a few more episodes left, but seriously this season is beyond amazing, all the eps until now (Ep 6) were perfect! This show everyday is reminding me of Breaking Bad and believe me Breaking Bad is the best show ever and mr robot is getting closer.

…

Expand

Season 3 starts off frantically, after the events at the end of season 2 this should be no surprise. All the main characters have little to

Season 3 starts off frantically, after the events at the end of season 2 this should be no surprise. All the main characters have little to no control over what's happening at this point and the viewer is just along for the ride.

I'm sure Sam Esmail has some tricks up his sleeve, but if the season can continue even half the pace of the first episode this season will be Mr. Robot's best, and hopefully lead into a great final stretch of one or two more seasons after this one.

…

Expand

I enjoyed the clever season 1. Season 2 got a bit complicated but there were some twist in the plot that caught my atention. Season 3 I

I enjoyed the clever season 1. Season 2 got a bit complicated but there were some twist in the plot that caught my atention. Season 3 I got completely lost and the preach against capitalism started to get really annoying. I live in South america and this writers are taking for granted how lucky people in america are not to have socialist attemps all the time. Great desapointment.

…

Expand

For **** sake, Trump won get over it! I'm sick of this Trump obsession. Literally every **** show.

Having seen almost all of season 3, a few things have now become clear:

1) President Trump is living in Sam Esmail's head rent-free. AlmostHaving seen almost all of season 3, a few things have now become clear:

1) President Trump is living in Sam Esmail's head rent-free. Almost every episode includes lame, obsessive attempts at throwing shade at him. LOL he's the President, Esmail, he doesn't care about you or your stupid little show (which is nowhere near as popular as his show was), get over yourself!

2) The irony is that this was originally a show about striking out at the government/corporate Establishment, and that's exactly what Trump did and is doing. But of course now the show is about trying to protect that Establishment because hacking and anarchy are, like, totally not cool man (I'm not kidding, the whole thrust of the season is Elliot trying to save Evil Corp from Mr Robot, he even goes to work there!). Of course the show is made by USA, which is owned by Comcast, which is one of the largest & most hated companies in America, so it's no surprise how fast they swung to a pro-corporate, pro-Establishment theme (or that it includes a superhumanly brilliant hacker shemale, which is something big media corps are clearly very eager to push)

3) The multiple-personality shtick was already a lame cliche back in Season 1, but by now it has passed deep into self-parody territory. Probably the worst is a sequence where Elliot and Mr Robot fight for control as they walk down a hallway, with the result that he keeps flinging himself into walls and banging his head off of pipes like a Bugs Bunny cartoon. I was laughing my butt off at what was supposed to be a tense, serious scene.

The good news is that there's hope this show will be shelved soon, since the viewership has dropped like a rock and is now just 1/3rd what it was in the first season. Having seen season 3, I can certainly see why viewers are turning away.

…

Expand

This boring and self-important ripoff of Fight Club has failed to develop a personality. The acting is poor and overly stilted (and not just

This boring and self-important ripoff of Fight Club has failed to develop a personality. The acting is poor and overly stilted (and not just the protagonist, who is on the autism spectrum), the plot weak, and the general aesthetic something we had all hoped had died in the late '90s.

…

Expand