Please enter your birth date to watch this video:

You are not allowed to view this material at this time.

Saturday Night Live: Best Of 1996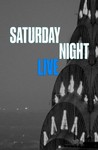 Episode Details & Credits
NBC |
Air Date:
May 6, 1995
Starring:
Tim Meadows, Norm Macdonald, Laura Kightlinger, Molly Shannon, David Spade, Janeane Garofalo, Chris Elliott, Michael McKean, Jay Mohr, Morwenna Banks, Mark McKinney, Kevin Nealon, Al Franken, Ellen Cleghorne, Adam Sandler, Chris Farley, Mike Myers, Don Pardo
Summary:
Live from New York, it's... Adam Sandler!

Sketches include "Tony Vallencourt," "Fast," "America's Funniest Hate Videos," "Dante," "Where In the World is San Diego, California?", "Boyz II Men," "Karl's Video," "Deep Thoughts," "Daily Affirmation with Stuart Smalley," and "Pacemaker."

TLC performed "Creep" and "Red Light Special."
Seasons & Episodes
Season 45

Season 44

Season 43

Season 42

Season 41

Season 40

Season 39

Season 38

Season 37

Season 36

Season 35

Season 34

Season 33

Season 32

Season 31

Season 30

Season 29

Season 28

Season 27

Season 26

Season 25

Season 24

Season 23

Season 22

Season 21

Season 20

Season 20 Overview

Air Date: September 24, 1994

S20:E20. David Duchovny/Rod Stewart

Air Date: May 13, 1995

S20:E19. Bob Saget/TLC

Air Date: May 6, 1995

S20:E18. Courteney Cox/Dave Matthews Band

Air Date: April 15, 1995

S20:E17. Damon Wayans/Dionne Farris

Air Date: April 8, 1995

S20:E16. John Goodman/Tragically Hip

Air Date: March 25, 1995

S20:E15. Paul Reiser/Annie Lennox

Air Date: March 18, 1995

S20:E14. George Clooney/The Cranberries

Air Date: February 25, 1995

S20:E13. Deion Sanders/Bon Jovi

Air Date: February 18, 1995

S20:E12. Bob Newhart/Des'ree

Air Date: February 11, 1995

S20:E11. David Hyde Pierce/Live

Air Date: January 21, 1995

S20:E10. Jeff Daniels/Luscious Jackson

Air Date: January 14, 1995

S20:E9. George Foreman/Hole

Air Date: December 17, 1994

S20:E8. Alec Baldwin/Beastie Boys

Air Date: December 10, 1994

S20:E7. Roseanne/Green Day

Air Date: December 3, 1994

S20:E6. John Turturro/Tom Petty and The Heartbreakers

Air Date: November 19, 1994

S20:E5. Sarah Jessica Parker/R.E.M.

Air Date: November 12, 1994

S20:E4. Dana Carvey/Edie Brickell

Air Date: October 22, 1994

S20:E3. John Travolta/Seal

Air Date: October 15, 1994

S20:E2. Marisa Tomei/Bonnie Raitt

Air Date: October 1, 1994

S20:E1. Steve Martin/Eric Clapton

Air Date: September 24, 1994

Season 19

Season 18

Season 17

Season 16

Season 15

Season 14

Season 13

Season 12

Season 11

Season 10

Season 9

Season 8

Season 7

Season 6

Season 5

Season 4

Season 3

Season 2

Season 1