Anthony Edwards/Foo Fighters

Please enter your birth date to watch this video:

You are not allowed to view this material at this time.

Saturday Night Live: Best Of 1996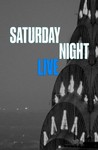 Episode Details & Credits
NBC |
Air Date:
December 2, 1995
Starring:
Tim Meadows, Norm Macdonald, Molly Shannon, David Spade, David Koechner, Mark McKinney, Darrell Hammond, Cheri Oteri, Chris Kattan, Jim Breuer, Colin Quinn, Nancy Walls, Don Pardo, Fred Wolf (II), Will Ferrell
Summary:
Live from New York, it's... Darrell Hammond!

Sketches include "Inside Politics," "Grimaldi's," "The Joe Pesci Show," "Nightline," "Mary Katherine Gallagher," "G-Dog Does the Nasty," "Spade in America," "Turning Point," and "Hulk Hogan Talk Show".

Foo Fighters perform "I'll Stick Around" and "For All The Cows."
Seasons & Episodes
Season 45

Season 44

Season 43

Season 42

Season 41

Season 40

Season 39

Season 38

Season 37

Season 36

Season 35

Season 34

Season 33

Season 32

Season 31

Season 30

Season 29

Season 28

Season 27

Season 26

Season 25

Season 24

Season 23

Season 22

Season 21

Season 21 Overview

Air Date: September 30, 1995

S21:E20. Jim Carrey/Soundgarden

Air Date: May 18, 1996

S21:E19. Christine Baranski/The Cure

Air Date: May 11, 1996

S21:E18. Teri Hatcher/Dave Matthews Band

Air Date: April 20, 1996

S21:E17. Steve Forbes/Rage Against the Machine

Air Date: April 13, 1996

S21:E16. Phil Hartman/Gin Blossoms

Air Date: March 23, 1996

S21:E15. John Goodman/Everclear

Air Date: March 16, 1996

S21:E14. Elle MacPherson/Sting

Air Date: February 24, 1996

S21:E13. Tom Arnold/Tupac Shakur

Air Date: February 17, 1996

S21:E12. Danny Aiello/Coolio

Air Date: February 10, 1996

S21:E11. Alec Baldwin/Tori Amos

Air Date: January 20, 1996

S21:E10. Christopher Walken/Joan Osborne

Air Date: January 13, 1996

S21:E9. Madeline Kahn/Bush

Air Date: December 16, 1995

S21:E8. David Alan Grier/Silverchair

Air Date: December 9, 1995

S21:E7. Anthony Edwards/Foo Fighters

Air Date: December 2, 1995

S21:E6. Laura Leighton/Rancid

Air Date: November 18, 1995

S21:E5. Quentin Tarantino/Smashing Pumpkins

Air Date: November 11, 1995

S21:E4. Gabriel Byrne/Alanis Morissette

Air Date: October 28, 1995

S21:E3. David Schwimmer/Natalie Merchant

Air Date: October 21, 1995

S21:E2. Chevy Chase/Lisa Loeb

Air Date: October 7, 1995

S21:E1. Mariel Hemingway/Blues Traveler

Air Date: September 30, 1995

Season 20

Season 19

Season 18

Season 17

Season 16

Season 15

Season 14

Season 13

Season 12

Season 11

Season 10

Season 9

Season 8

Season 7

Season 6

Season 5

Season 4

Season 3

Season 2

Season 1