Maya Rudolph/Sleigh Bells

Please enter your birth date to watch this video:

You are not allowed to view this material at this time.

Saturday Night Live: Best Of 1996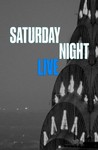 Episode Details & Credits
NBC |
Air Date:
February 18, 2012
Starring:
Nasim Pedrad, Kristen Wiig, Kristen Wiig, Kenan Thompson, Kenan Thompson, Seth Meyers, Seth Meyers, Don Pardo, Fred Armisen, Fred Armisen, Jason Sudeikis, Jason Sudeikis, Abby Elliott, Abby Elliott, Bill Hader, Bill Hader, Bill Hader, Andy Samberg, Andy Samberg, Bobby Moynihan, Taran Killam, Taran Killam, Kate McKinnon, Jay Pharaoh, Paul Brittain, Vanessa Bayer
Summary:
Live from New York, it's... Bill Hader!
Sketches include "New York Sports Now," "Bronx Beat," "I Know Why the Caged Bird Laughs!" "Beyonce and Jay-Z's Baby," "What Up With That?" "Super Showcase," "The Obama Show," and "How's He Doing?"
Sleigh Bells performed "Comeback Kid" and "End of the Line."
Seasons & Episodes
Season 45

Season 44

Season 43

Season 42

Season 41

Season 40

Season 39

Season 38

Season 37

Season 37 Overview

Air Date: September 24, 2011

S37:E22. Mick Jagger/Arcade Fire, Foo Fighters, Jeff Beck

Air Date: May 19, 2012

S37:E21. Will Ferrell/Usher

Air Date: May 12, 2012

S37:E21. Will Ferrell

Air Date: unknown

S37:E20. Eli Manning/Rihanna

Air Date: May 5, 2012

S37:E19. Josh Brolin/Gotye

Air Date: April 14, 2012

S37:E18. Sofia Vergara/One Direction

Air Date: April 7, 2012

S37:E17. Jonah Hill/The Shins

Air Date: March 10, 2012

S37:E16. Lindsay Lohan/Jack White

Air Date: March 3, 2012

S37:E16. Lindsay Lohan

Air Date: unknown

S37:E15. Maya Rudolph/Sleigh Bells

Air Date: February 18, 2012

S37:E14. Zooey Deschanel/Karmin

Air Date: February 11, 2012

S37:E13. Channing Tatum/Bon Iver

Air Date: February 4, 2012

S37:E12. Daniel Radcliffe/Lana Del Rey

Air Date: January 14, 2012

S37:E11. Charles Barkley/Kelly Clarkson

Air Date: January 7, 2012

S37:E10. Jimmy Fallon/Michael Bublé

Air Date: December 17, 2011

S37:E9. Katy Perry/Robyn

Air Date: December 10, 2011

S37:E8. Steve Buscemi/The Black Keys

Air Date: December 3, 2011

S37:E7. Jason Segel/Florence + The Machine

Air Date: November 19, 2011

S37:E6. Emma Stone/Coldplay

Air Date: November 12, 2011

S37:E5. Charlie Day/Maroon 5

Air Date: November 5, 2011

S37:E4. Anna Faris/Drake

Air Date: October 15, 2011

S37:E3. Ben Stiller/Foster the People

Air Date: October 8, 2011

S37:E2. Melissa McCarthy/Lady Antebellum

Air Date: October 1, 2011

S37:E1. Alec Baldwin/Radiohead

Air Date: September 24, 2011

Season 36

Season 35

Season 34

Season 33

Season 32

Season 31

Season 30

Season 29

Season 28

Season 27

Season 26

Season 25

Season 24

Season 23

Season 22

Season 21

Season 20

Season 19

Season 18

Season 17

Season 16

Season 15

Season 14

Season 13

Season 12

Season 11

Season 10

Season 9

Season 8

Season 7

Season 6

Season 5

Season 4

Season 3

Season 2

Season 1