Please enter your birth date to watch this video:

You are not allowed to view this material at this time.

Saturday Night Live: Best Of 1996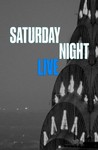 Episode Details & Credits
NBC |
Air Date:
March 1, 2014
Starring:
Nasim Pedrad, Kenan Thompson, Seth Meyers, Don Pardo, Bobby Moynihan, Taran Killam, Kate McKinnon, Colin Jost, Jay Pharaoh, Vanessa Bayer, Michael Patrick O'Brien, Aidy Bryant, Cecily Strong, Beck Bennett , John Milhiser, Kyle Mooney, Noel Wells, Brooks Wheelan, Sasheer Zamata
Summary:
Live from New York, it's... Kate McKinnon!
Sketches include "Ellen," "Tonker Bell," "The Bird Bible," "The Dance Floor Killer," "Oscar Profile: 12 Years a Slave" (film),  "Murder Mystery," "Spotlightz Acting Camp," "Mr. Conrad," and "Duane's Birthday."
Beck performed "Blue Moon" and "Wave."
Seasons & Episodes
Season 45

Season 44

Season 43

Season 42

Season 41

Season 40

Season 39

Season 39 Overview

Air Date: September 28, 2013

S39:E22. Andy Samberg; St. Vincent

Air Date: May 17, 2014

S39:E21. Charlize Theron; The Black Keys

Air Date: May 10, 2014

S39:E20. Andrew Garfield; Coldplay

Air Date: May 3, 2014

S39:E18. Seth Rogen; Ed Sheeran

Air Date: April 12, 2014

S39:E17. Anna Kendrick; Pharrell

Air Date: April 5, 2014

S39:E16. Louis C.K./Sam Smith

Air Date: March 29, 2014

S39:E15. Lena Dunham/The National

Air Date: March 8, 2014

S39:E14. Jim Parsons/Beck

Air Date: March 1, 2014

S39:E13. Melissa McCarthy/Imagine Dragons

Air Date: February 1, 2014

S39:E12. Jonah Hill/Bastille

Air Date: January 25, 2014

S39:E11. Drake

Air Date: January 18, 2014

S39:E10. Jimmy Fallon/Justin Timberlake

Air Date: December 21, 2013

S39:E9. John Goodman/Kings of Leon

Air Date: December 14, 2013

S39:E8. Paul Rudd/One Direction

Air Date: December 7, 2013

S39:E7. Josh Hutcherson/HAIM

Air Date: November 23, 2013

S39:E6. Lady Gaga

Air Date: November 16, 2013

S39:E5. Kerry Washington/Eminem

Air Date: November 2, 2013

S39:E5. SNL Halloween

Air Date: October 31, 2013

S39:E4. Edward Norton/Janelle Monae

Air Date: October 26, 2013

S39:E3. Bruce Willis/Katy Perry

Air Date: October 12, 2013

S39:E2. Miley Cyrus

Air Date: October 5, 2013

S39:E1. Tina Fey/Arcade Fire

Air Date: September 28, 2013

S39:E0. SNL Thanksgiving - November 27, 2013

Air Date: November 27, 2013

S39:E0. SNL Christmas - December 4, 2013

Air Date: December 4, 2013

S39:E0. SNL Sports - January 30, 2014

Air Date: January 30, 2014

Season 38

Season 37

Season 36

Season 35

Season 34

Season 33

Season 32

Season 31

Season 30

Season 29

Season 28

Season 27

Season 26

Season 25

Season 24

Season 23

Season 22

Season 21

Season 20

Season 19

Season 18

Season 17

Season 16

Season 15

Season 14

Season 13

Season 12

Season 11

Season 10

Season 9

Season 8

Season 7

Season 6

Season 5

Season 4

Season 3

Season 2

Season 1