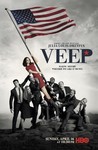 Summary:

Selina must learn how to live life outside the White House in the sixth season of the comedy.

Genre(s):

Comedy
Season 6 premiere date:

Apr 16, 2017

Episode Length:

30
Please enter your birth date to watch this video:
You are not allowed to view this material at this time.
It's still laugh-out-loud funny, the best comedy on TV. One episode will have her monitoring a free election in a former Soviet republic. The irony just drips. And all you can say about Louis-Dreyfus is that six isn't too many.

The show's sixth season, debuting April 16, doesn't take place within the corridors of power at all. It's about the disempowerment of a woman politician who believed she was going to cement her legacy by winning the election, and it's one of the most daring, and accidentally relevant, narrative turns the show has taken.

In TV terms, we call this a re-set, but in Veep terms, it's genius. HBO offered three episodes for review, which seen together play like a movie--the funniest movie you will have seen all year, maybe next year, too.

While there are far too few Veep episodes each season, the ones that begin this, the sixth, are jewels to treasure. Unimpeachable, Veep remains the best comedy on television. Now, more than ever.

Mandel hasn't squandered any of his comedy capital; he keeps the barbs flying and the crushing disappointment looming closely enough to maintain the momentum in his second term.

The results through three episodes are creatively enthralling, purposefully offbeat, and, as always, tied together by ferocious profanity.

Stripping these characters of whatever power they previously had and scattering them to the winds forces everyone into their smallest, meanest selves--which frankly becomes hard to watch, and not in Veep's usual "cringe because it's so real" kind of way.
'Veep' drags its main character to a new situation and it is hilarious as it can be. The insults seem to have improved and the comedy is

'Veep' drags its main character to a new situation and it is hilarious as it can be. The insults seem to have improved and the comedy is absolutely wonderful. Let's hope this keeps going through the whole season.

…

Expand

Based on the first season this show is already taking a completely different approach by focusing on what happens after the limelight and

Based on the first season this show is already taking a completely different approach by focusing on what happens after the limelight and showing the aftermath of all of the characters.

…

Expand

Okay, I'm new to this series. Very funny show... but I HATE "shaky cam!" Come on, I thought we were all done with that in 2008.
Seriously,Okay, I'm new to this series. Very funny show... but I HATE "shaky cam!" Come on, I thought we were all done with that in 2008.
Seriously, it's distracting, stupid, and it gives me a fckin headache. I will not be watching another episode.

…

Expand

It's so hypocritical, on this season pilot episode, it made a joke of Character Ben saying words like Chinaman's chance Oriental and Yellow

It's so hypocritical, on this season pilot episode, it made a joke of Character Ben saying words like Chinaman's chance Oriental and Yellow fever, why don't you make jokes by using the word **** for a change, or maybe Porch money or even Spook? I double dare you. Freaking political correctness is even double standard on a HBO show too, shame on y'all writers producers on the show.

…

Expand