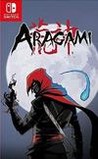 Summary:

You are Aragami, an undead warrior with the power to control the shadows. You've been summoned back to the world of the living by Yamiko, a girl imprisoned in the city fortress of Kyuryu. Embark on a dark journey full of blood and secrets to recover the broken fragments of your memories.

You are Aragami, an undead warrior with the power to control the shadows. You've been summoned back to the world of the living by Yamiko, a girl imprisoned in the city fortress of Kyuryu. Embark on a dark journey full of blood and secrets to recover the broken fragments of your memories. Infiltrate the occupied city of Kyuryu with your supernatural powers and fight light with shadows. Uncover a story about twin souls bound together by destiny that surpasses time and memories.

…

Expand
Developer:

Lince Works

Genre(s):

Action Adventure

,

General

# of players:

2

Cheats:

On GameFAQs

Rating:

M
Please enter your birth date to watch this video:
You are not allowed to view this material at this time.
Aragami: Shadow Edition - Official Switch Trailer
Overall, the game comes in as a previous release that was ported to the Nintendo Switch, and it is a very well made stealth game. Releasing on February 21, 2019, the price of the game is set on the Nintendo store at $29.99 USD. The download itself isn't that big so you won't have to worry about removing anything from your system unless you are without a memory card and already full to the system specs. Have fun with this one but be careful when trying to make your way through each level.

Aragami: Shadow Edition is a title with a beautiful artistic design that will test our patience and reflexes to clear some levels. Its cooperative mode and replayability make it a highly recommended title for any fan of the genre.

Aragami: Shadow Edition is a welcome addition to any Switch owner's library thanks to the great gameplay opportunities it offers, as well as the DLC included in the package. You get to move around the environment undetected, or go all out and kill your enemies in so many ways it is almost impossible to keep count. However, if you want to experience the game in all of its visual majesty, you should greatly consider buying it on any of the other available platforms because, at least from a visual point of view, the Switch version seems like a shadow of its former self (pun intended).

An interesting game that doesn't wants to be 2019's GOTY but manages to entertain with its stealth/puzzles proposal.

Aragami is a fun, challenging stealth-action title with plenty to offer in terms of singleplayer and multiplayer. Although its performance on Nintendo Switch isn't the greatest, the game has plenty of replay value, and has a stunning design and soundtrack.

Taken as a whole, Aragami: Shadow Edition does the sneak 'n' stab genre well enough to tickle the taste buds of its fans. Others not quite as invested will probably only get a moderate amount of enjoyment with little satisfaction in gameplay outside of some nice ideas and the relief of accomplishment. The price point, even with the 10 percent discount offered for early adopters, isn't as attractive as it could be. This is, after all, evidently a low budget project and a three-year-old game at that.

During my play, I encountered a few dips in frame rate here and there. Aside from that, the game runs pretty well on the Switch, both docked and in a hand-held mode. The game also has extremely rough edges with PS1-era AI and uninspired level designs, which casual players will not easily forgive. When all is said and done, Aragami is a serviceable stealth game overall. Stealth/puzzle combo has its own merit and will appeal to hardcore stealth game fans for sure.
Excelente juego para sentirse un ninja totalmente. Va fluido, el juego es lo que vimos en wiiu y es muy recomendado si te gustan los juegos de sigilo.

Extremely good stealth game, one of the best out there. This includes all the DLC and the game runs pretty smooth, the DLC gets choppy at

Extremely good stealth game, one of the best out there. This includes all the DLC and the game runs pretty smooth, the DLC gets choppy at times but it's an impressive game.

…

Expand

Overall, Aragami: Shadow Edition delivers what it sets out to. An immensely good stealth-based adventure. While the rest of the game isn't

Overall, Aragami: Shadow Edition delivers what it sets out to. An immensely good stealth-based adventure. While the rest of the game isn't anything spectacular, stealth fans looking for a challenge will find one with this game. If you're unfamiliar with the genre, or aren't too keen to it normally, the story and game play won't be enough to make it worth it, and the art and music won't be enough to keep you invested. And the price won't help justify it for many either.

…

Expand

Aragami is a fun stealth game with a dark atmosphere and decent story.

In Aragami, you play as a being made of shadows seeking revenge forAragami is a fun stealth game with a dark atmosphere and decent story.

In Aragami, you play as a being made of shadows seeking revenge for the woman that brought you to life. You're given a bunch of cool powers to enact this vengeance.

Gameplay is satisfying for the most part, but the level design is a little uninspired and the enemy AI is quite poor - I could run straight past tons of enemies without them being able to hit me, and I was able to skip a big chunk of a level I was struggling with in the dlc just by running through it. Aragami lacks polish in a lot of places, which is probably due to its low budget - performance isn't great, there isn't much enemy variety in terms of design or function, and the draw distance on the shadows which you teleport to is noticeably limited. Some power combinations get you easy kills but feel a little cheap, and I felt really overpowered by the end. Aragami gets easier as it goes on, as it doesn't have much to throw at you to combat all the upgrades you get.

The Nightfall dlc is perhaps a bit less compelling than the main game, although there is still some fun to be had despite the more limited set of powers and less involving story.

As a package, Aragami: Nightfall Edition is a decent, somewhat short stealth game that's held back by bad AI and a general lack of polish. Still, its shadow based gameplay mechanics are good, and I'd like to see a more fully developed sequel or some other work from the developers.

…

Expand