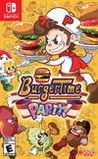 Summary:

A Feast for the senses - chock-full of carefully crafted stages with new hazards such as icy ladders, conveyor belts, and fiery floors, along with colorful characters inspired by old-school cartoons
Developer:

G-mode

Genre(s):

Action

,

Arcade

# of players:

No Online Multiplayer

Cheats:

On GameFAQs

Rating:

E
Presentation aside, BurgerTime Party is a sharp reimagining of a classic arcade game. Overall, the original gameplay is focused into more guided and shorter puzzles, but through clever competitive multiplayer, enjoyable co-op, and high score challenges, this comes out the other end of the meat grinder as a solid revival of a series that has too often been served raw or overcooked. BurgerTime Party might not be a flawlessly grilled adventure, but it winds up being something around the ballpark of medium rare.

There's a lot to enjoy here for BurgerTime fans, and I have always been one of them. If you are already a fan, I think you will really enjoy the game. However, if you already know you aren't a fan of the series, then please skip the game. The new ingredients (pun intended again) will not change your mind at all and may actually reinforce the elements you don't like. If you aren't sure and have never played the original, I urge you to play the original BurgerTime arcade game and make your decision from there as BurgerTime Party! just improves upon the classic.

Nintendo Force Magazine

Apr 30, 2020

This kind of reverent, respectful and thoughtful update is exactly what an '80s arcade title like BurgerTime needed. [Issue #44 – January/February 2020, p. 67]

All in all, BurgerTime Party! is a delightful take on an older classic, with catchy music and funny sound effects that are perfect for those who enjoy simple platformers. The visual direction chosen for this new version makes it easier to introduce to friends today because of its fresh new look, but it also loses some of its old-school arcade charm. However, as its own game BurgerTime Party! provides a fun experience for up to four people (not including the spectators watching the players fail). Most importantly, BurgerTime Party! transforms a classic into a game for today's generation, bringing family-friendly competition into our homes once more.

BurgerTime Party is a title that feels overstuffed. The mechanics are still good if you aren't thinking about the oddity of making burgers by walking over the ingredients, but this only works well when playing solo. Going multiplayer, as the game's title would suggest, makes the experience less enjoyable due to the aforementioned odd design choices. The base co-op experience is enough to prevent the other modes from being looked at, given their diminished overall appeal. It is a game best played in short bursts because tedium sets in when you're playing for longer. This can only be recommended to those who want nothing more than a short arcade-like burst of enjoyment before moving on to meatier fare.

BurgerTime Party! should scratch an itch for those who remember and enjoyed the classic BurgerTime game the way I did, with more levels, modes and a pleasant presentation. It makes a fun enough diversion, even if your enjoyment will probably taper off after a handful of hours, because there is no real story to chase and the mechanics of the game never really progress into anything more than their initial hook.

Burger Time Party! succeeds in providing Burger Time on the Nintendo Switch. Beyond that, there's not a whole lot else going on to justify the 5-star price for the 2-star burgers it serves up.