| OVERKILL's The Walking Dead | Battlefield V | Fallout 76 |
| --- | --- | --- |
| | | |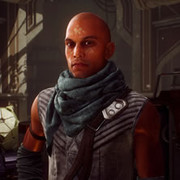 Find release dates, trailers, and scores for major upcoming and recent videogame releases for all platforms, updated weekly.
Dragon Quest XI: Echoes of an Elusive Age

Release Date:

September 4, 2018

Dragon Quest XI: Echoes of an Elusive Age tells a captivating tale of a hunted hero and is the long-awaited role-playing game from series creator Yuji Horii, character designer Akira Toriyama and composer Koichi Sugiyama. While it is the eleventh mainline entry in the critically acclaimed series, Dragon Quest XI is a completely standalone experience that features entirely new characters, a beautifully detailed world, finely tuned turn-based combat, and an immersive story that will appeal to long-time fans and franchise newcomers alike. A young man, about to participate in his village's coming of age ceremony, travels to a Sacred Stone alongside his childhood friend. After a series of unexpected events, this intrepid adventurer learns he is the reincarnation of a legendary hero from a forgotten age. The young hero sets forth into an unknown world on a journey to unravel the mystery of his past... but the welcome he receives is far from warm. Upon revealing his identity to the King, the hero is branded as "The Dark spawn" and hunted by a relentless army. Fleeing from his pursuers, the hero assembles a band of endearing adventurers who believe he is actually The Luminary reborn. The hero and his newfound companions embark on a quest that will take them across continents and over vast oceans as they learn of an ominous threat facing the world.

Divinity: Original Sin II - Definitive Edition

Release Date:

August 31, 2018

The eagerly anticipated sequel to the award-winning RPG. Gather your party. Master deep, tactical combat. Join up to 3 other players - but know that only one of you will have the chance to become a God.

GRIP: Combat Racing

Release Date:

November 6, 2018

GRIP is a futuristic combat racer inspired by the Rollcage games from 1999/2000. Combine furious speed with intense action to create memorable racing moments.

Shenmue I & II

Release Date:

August 21, 2018

A tale of revenge. In 1986, teenage jujitsu artist Ryo Hazuki returns to the dojo of his father, Iwao Hazuki, only to witness his murder by a Chinese man, Lan Di. Lan Di steals a mysterious artifact known as the Dragon Mirror. Ryo vows to avenge his father's death and sets out tracing Lan Di's path. The first game in the series, Shenmue begins the tale as Ryo travels around Yokosuka, Japan, gathering clues about his father's murder and dealing with nefarious gangsters along the way. The sequel Shenmue II continues Ryo's quest, this time crossing the sea to Hong Kong, China. Ryo ventures deeper into the criminal underworld, meeting martial arts masters who aid him on his journey and offer insight into his father's death, and unravels the mysteries of the Dragon Mirror that his father kept hidden. Gameplay: * Take the role of Ryo Hazuki. * Explore a 3D open world searching for clues, examining objects, and talking to NPCs. * Battle enemies and bosses making full use of the moves of Hazuki-style jujitsu. * Beat quick-time events (QTEs) and mini-games. Key features: The best Shenmue experience Pioneering Dreamcast classics available for the first time on PC Updated user interface Choice of modern or classic controls Japanese audio available for the first time for a global audience Fully scalable screen resolutions An epic legend A tale of revenge on a grand scale Solve the mystery of your father's murder An experience never to be forgotten The world feels alive Talk to anyone, scour the world for clues NPCs live independent lives on their own schedule Faithful recreations of 1980s Japan and Hong Kong, China Distract yourself with arcade games, collectibles, duck racing, and more

Aggressors: Ancient Rome

Release Date:

August 30, 2018

A mix of deep gameplay and rich historical flavor, Aggressors: Ancient Rome lets you relive history as the ruler of one of the mighty civilizations of the ancient Mediterranean. Choose one of twenty available factions and conquer the world.

Wandersong

Release Date:

September 27, 2018

A musical adventure where you use singing to save the world! Play as a silly bard who embarks on a globe-trotting journey to learn about the mysterious Earthsong, said to prevent the universe's imminent end. It's up to you to sing your songs, unlock the world's secrets and make new friends!

Mega Man 11

Release Date:

October 2, 2018

Thirty years ago, in 1987, a super robot named Mega Man was created. In 2018 after 30 years of unforgettable adventures the fight for everlasting peace continues! The tight action-platformer gameplay that made the series a success is alive and well. To save the day, the Blue Bomber must battle Robot Masters and take their powerful weapons for himself, which now changes the hero's appearance with new levels of detail. A new, vivid visual style refreshes the series' iconic colorfulness, combining hand-drawn environments with detailed, 3D character models.

Total War: WARHAMMER II - Curse of the Vampire Coast

Release Date:

November 8, 2018

Night falls on Lustria. As you stand on the dock and peer seawards through the gathering mists, strain your ears. The jungle sounds behind you fade, and in their place comes a wet thudding, as of rotten rigging against a mouldy mast. The sound multiplies, and with it, the groan of a thousand breathless voices, joined in something part-shanty, part-dirge. Dread prows pierce the gloom ahead, and the ghastly truth is laid bare: upon the ghoul-winds come the swollen hulks and decaying vessels of the Vampire Coast! Run now – run hard and fast. For it is all you can do.

Zone of the Enders: The 2nd Runner MARS

Release Date:

September 4, 2018

JEHUTY lives. And there, ANUBIS thrives. Zone of the Enders: The 2nd Runner returns with 4K and VR support on Steam. Relive the experience Zone of the Enders: The 2nd Runner MARS as a full-length remaster of the classic fast-paced 3D robot action game, recreated in VR, native 4K and in full surround sound. Enter JEHUTY's cockpit and fly through Martian skies! The year is 2174 and the despotic BAHRAM military organisation is using new Orbital Frames robot technology to secure its grip on Mars and Earth. Seizing control of the JEHUTY Orbital Frame, the player is the last hope for the stricken planets. Strike deep at the heart of the BAHRAM army with unrivalled powers! Written and directed by Shuyo Murata, The 2nd Runner MARS is recognised as a masterpiece among space action titles.

TSIOQUE

Release Date:

November 7, 2018

TSIOQUE is a dark but playful Point & Click adventure, hand-animated in meticulous, frame-by-frame 2D. Escape the clutches of an Evil Wizard and discover the secrets hidden within the spellbound castle of your ancestors. We take the role of princess Tsioque, imprisoned in a castle overtaken by the Evil Wizard.