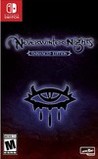 Summary:

Neverwinter Nights: Enhanced Edition adds all-new enhanced features to the playable content of Neverwinter Nights Diamond Edition.

Slink through the shadows as a deadly half-elven rogue, wield fearsome magics as a powerful gnomish sorcerer, vanquish your foes as an armor-clad dwarvenNeverwinter Nights: Enhanced Edition adds all-new enhanced features to the playable content of Neverwinter Nights Diamond Edition.

Slink through the shadows as a deadly half-elven rogue, wield fearsome magics as a powerful gnomish sorcerer, vanquish your foes as an armor-clad dwarven paladin... whatever hero you create, incredible adventures await.

Discover magic, wonder, and danger at every turn on your own or with friends in these classic Dungeons & Dragons adventures.

Enhanced Features:
- Mobile Play: A new virtual joystick and context sensitive button makes gameplay easy
- Improved Display: Featuring a new re-engineered UI for tablet and phone play. Portrait, combat bar, inventory, and other UI elements adjust in size based on device resolution, and can be scaled to your liking.
- Advanced Graphics Options: Pixel shaders and post-processing effects make for crisper, cleaner visuals. Enable contrast, vibrance, and depth of field options as preferred.
- Community Endorsed: Original developers have teamed with key members of the Neverwinter Nights community to curate important fan-requested improvements to support players, storytellers, and modders.
- Backwards Compatibility: Works with save games, modules, and mods from the original Neverwinter Nights. A galaxy of community created content awaits.
- Cross-Platform Multiplayer: Experience vast persistent worlds and game online with friends playing on mobile or desktop.

All the playable content of Neverwinter Nights Diamond Edition:
- The original Neverwinter Nights campaign: Find yourself at the center of intrigue, betrayal, and dark magic in Neverwinter Nights. Journey through dangerous cities, monster filled dungeons and deep into uncharted wilderness in search of the cure for a cursed plague ravaging the city of Neverwinter.

Two expansion packs:
- Shadows of Undrentide: Another adventure begins in Shadows of Undrentide! Charged by your master to recover four ancient artifacts, travel from the Silver Marches to unravel mysteries of a long-dead magical civilization.
- Hordes of the Underdark: Continue the adventure started in Shadows of Undrentide and journey into the ever-more bizarre and hostile depths of Undermountain to challenge a gathering evil.

…

Expand
Developer:

Beamdog

Genre(s):

Role-Playing

,

Western-Style

# of players:

No Online Multiplayer

Cheats:

On GameFAQs

Rating:

M
A welcome enhancement to a BioWare classic that is worth revisiting if you can see past its aged look, but consoles may not be the best format.

Neverwinter Nights Enhanced Edition brings a classic game to a more modern look while retaining everything which made the original a classic in the first place. It's worth playing for anyone who hasn't ever played it and a fun trip through memory lane for those of us who have loved it. Unfortunately, the Switch version suffers from not having the touchscreen-enabled for navigating menus and in-game.

The myth of one of the best PRG of all time doesn't resist time, even when it offers a lot of content and great rpg mechanics. Its visuals feels so old, and its control is not designed for enjoying in a console, whatever it is.

Buried deep within Neverwinter Nights' loins remains an entertaining, engrossing and lengthy RPG adventure, bundled with oodles of extra campaigns and one-off adventures. But to enjoy that you're going to have to put up with some of the most stuttery, bug-riddled nonsense we've seen on the Switch. Fun and frustrating in equal measure.

Neverwinter Nights: Enhanced Edition on Nintendo Switch suffers too many technical hiccups to be worth getting in its current state despite being chock full of loads of content.

This compilation has seemingly endless replayability, thanks to it having the potential for user-created content for those who are dedicated enough to figure it out. Even without all of that, the mixed bag of campaigns on offer take over one hundred hours to experience. It is an ugly and frustrating RPG to play; one that is woefully poorly designed, and very rough, with some glimmers of gold speckled throughout the DLC campaigns. Only those who grew up playing Neverwinter Nights, or are die-hard RPG fans will have the resolve to enjoy this package of 2000-era BioWare. This truly requires historical understanding of the limitations of the time it was made, and that many RPG developers were just barely coming to grips with 3D engines. Everyone else would be better off replaying Skyrim.
An extremely faithful port of the original PC game. To see this on a hand held system is a dream come true for me as I was a huge fan of NWN1

An extremely faithful port of the original PC game. To see this on a hand held system is a dream come true for me as I was a huge fan of NWN1 and also 2. Loading times are great and the action does stutter slightly when there are many enemies on the screen trying to roll 20's on you :) The camera zooms out perfectly so as not to be so cluttered. All of the original creation for the characters is there along with prestige classes.
Though I am only 10 hours in it i have played through the entirety of NWN several times and can recommend this for any diehard fan looking for a 3rd ed DND game on a hand held.

…

Expand

One of my favorite games ever is still just as great now as it was back in the early 2000's. A slightly clunky UI is to be expected for a pc

One of my favorite games ever is still just as great now as it was back in the early 2000's. A slightly clunky UI is to be expected for a pc to console port but it works and now people get to play an excellent game with some of the very best writing Bioware had to offer.

…

Expand

The game itself on PC is probably a 9 out of 10. This port is about a 7.9 out of 10. It has a clunky interface that is not tutorialized very

The game itself on PC is probably a 9 out of 10. This port is about a 7.9 out of 10. It has a clunky interface that is not tutorialized very well. The menu music is broken when creating your character, and there are performance issues and bugs. With that being said, it is still a pretty good port. Based on my first impressions, you get used to the interface pretty quickly and the game sucks you into a D&D universe. It also comes with a bunch of content. I think it is a solid port, especially when considering it is now portable. I would wait for a price drop, but overall a good port, with continued support and will eventually be patched.

…

Expand

Some of the texts are rather difficult to read and at least very unpleasant and straining to the eye because of bad UI scaling at least in

Some of the texts are rather difficult to read and at least very unpleasant and straining to the eye because of bad UI scaling at least in handheld mode.

…

Expand

Very bad experience for this game. This is awful port with mass problem Without sensor controls and game editor