Please enter your birth date to watch this video:

You are not allowed to view this material at this time.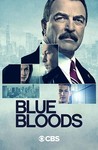 Episode Details & Credits
CBS |
Air Date:
November 30, 2012
Summary:
Danny investigates the murder of a college student who may have been dealing drugs. Jamie reconnects with a former law school classmate and wonders if he made the right career choice. Nicky's growing up and Erin has to learn to give her some freedom.
Seasons & Episodes
Season 11

Season 10

Season 9

Season 8

Season 7

Season 6

Season 5

Season 4

Season 3

Season 3 Overview

Air Date: September 28, 2012

S3:E23. This Way Out

Air Date: May 10, 2013

S3:E22. The Bitter End

Air Date: May 3, 2013

S3:E21. Devil's Breath

Air Date: April 26, 2013

S3:E20. Ends and Means

Air Date: April 12, 2013

S3:E19. Loss of Faith

Air Date: April 5, 2013

S3:E18. No Regrets

Air Date: March 15, 2013

S3:E17. Protest Too Much

Air Date: March 8, 2013

S3:E16. Quid Pro Quo

Air Date: February 22, 2013

S3:E15. Warriors

Air Date: February 15, 2013

S3:E14. Men in Black

Air Date: February 8, 2013

S3:E13. Inside Jobs

Air Date: February 1, 2013

S3:E12. Framed

Air Date: January 18, 2013

S3:E11. Front Page News

Air Date: January 11, 2013

S3:E10. Fathers and Sons

Air Date: January 4, 2013

S3:E9. Secrets and Lies

Air Date: December 7, 2012

S3:E8. Higher Education

Air Date: November 30, 2012

S3:E7. Nightmares

Air Date: November 9, 2012

S3:E6. Greener Grass

Air Date: November 2, 2012

S3:E5. Risk and Reward

Air Date: October 26, 2012

S3:E4. Scorched Earth

Air Date: October 19, 2012

S3:E3. Old Wounds

Air Date: October 12, 2012

S3:E2. Domestic Disturbance

Air Date: October 5, 2012

S3:E1. Family Business

Air Date: September 28, 2012

Season 2

Season 1