Garry Shandling/Los Lobos

Please enter your birth date to watch this video:

You are not allowed to view this material at this time.

Saturday Night Live: Best Of 1996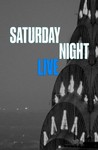 Episode Details & Credits
NBC |
Air Date:
May 16, 1987
Summary:
Live from New York, it's ... Phil Hartman!

Sketches include "Iran-Contra Hearings," "Returning a Sweater," "The Puppy," "Stu's Support Group," "Babette's Teeny Cafe," "Trans-Ozark Airlines," "Hollywood Mom" (film), and "The Happy Couple."

Los Lobos performs "Is That All There Is" and "One Time, One Night."
Seasons & Episodes
Season 45

Season 44

Season 43

Season 42

Season 41

Season 40

Season 39

Season 38

Season 37

Season 36

Season 35

Season 34

Season 33

Season 32

Season 31

Season 30

Season 29

Season 28

Season 27

Season 26

Season 25

Season 24

Season 23

Season 22

Season 21

Season 20

Season 19

Season 18

Season 17

Season 16

Season 15

Season 14

Season 13

Season 12

Season 12 Overview

Air Date: October 11, 1986

S12:E20. Dennis Hopper/Roy Orbison

Air Date: May 23, 1987

S12:E19. Garry Shandling/Los Lobos

Air Date: May 16, 1987

S12:E18. Mark Harmon/Suzanne Vega

Air Date: May 9, 1987

S12:E17. John Larroquette/Timbuk 3

Air Date: April 18, 1987

S12:E16. John Lithgow/Anita Baker

Air Date: April 11, 1987

S12:E15. Charlton Heston/Wynton Marsalis

Air Date: March 28, 1987

S12:E14. Bill Murray/Percy Sledge

Air Date: March 21, 1987

S12:E13. Valerie Bertinelli/Eddie Van Halen, The Robert Cray Band

Air Date: February 28, 1987

S12:E12. Willie Nelson

Air Date: February 21, 1987

S12:E11. Bronson Pinchot/Paul Young & Buster Poindexter

Air Date: February 14, 1987

S12:E10. Paul Shaffer/Bruce Hornsby & the Range

Air Date: January 31, 1987

S12:E9. Walter Payton, Joe Montana/Debbie Harry

Air Date: January 24, 1987

S12:E8. William Shatner/Lone Justice & Buster Poindexter

Air Date: December 20, 1986

S12:E7. Steve Guttenberg/The Pretenders & Buster Poindexter

Air Date: December 13, 1986

S12:E6. Chevy Chase, Steve Martin, & Martin Short/Randy Newman

Air Date: December 6, 1986

S12:E5. Robin Williams/Paul Simon

Air Date: November 22, 1986

S12:E4. Sam Kinison/Lou Reed

Air Date: November 15, 1986

S12:E3. Rosanna Arquette/Ric Ocasek

Air Date: November 8, 1986

S12:E2. Malcolm-Jamal Warner/Run DMC

Air Date: October 18, 1986

S12:E1. Sigourney Weaver/Buster Poindexter

Air Date: October 11, 1986

Season 11

Season 10

Season 9

Season 8

Season 7

Season 6

Season 5

Season 4

Season 3

Season 2

Season 1