Please enter your birth date to watch this video:

You are not allowed to view this material at this time.

Saturday Night Live: Best Of 1996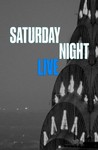 Episode Details & Credits
NBC |
Air Date:
October 2, 2004
Starring:
Alan Zweibel, Harry Shearer, Phil Hartman, Jan Hooks, Jon Lovitz, Molly Shannon, Jane Curtin, Will Forte, Will Forte, Rachel Dratch, Rachel Dratch, Laraine Newman, Garrett Morris, Maya Rudolph, Maya Rudolph, Paul Shaffer, Ana Gasteyer, Bill Murray, Dan Aykroyd, Kenan Thompson, Kenan Thompson, Darrell Hammond, Darrell Hammond, Kevin Nealon, Dana Carvey, Seth Meyers, Seth Meyers, Tom Schiller, Chris Kattan, Dennis Miller, Chris Parnell, Chris Parnell, Horatio Sanz, Horatio Sanz, Tina Fey, Tina Fey, Al Franken, Adam Sandler, Mike Myers, Chevy Chase, Amy Poehler, Amy Poehler, John Belushi, Michael O'Donoghue, Don Pardo, Fred Armisen, Fred Armisen, Finesse Mitchell, Finesse Mitchell, Rob Riggle, Rob Riggle, Jason Sudeikis, Will Ferrell, Joan Cusack
Summary:
Live From New York, it's... Chris Parnell!

Sketches include "First Presidential Debate 2004," "Dr. Porkenheimer's Boner Juice," "Debbie Downer," "Swift Veterans for Truth," "Kerry Campaign Stop," "The Escalator," "Obnoxious Wedding DJ," and "Kitty Kelley's 'The Family.'"

Nelly performs: "My Place" and "Na-Nana-Na."
Seasons & Episodes
Season 45

Season 44

Season 43

Season 42

Season 41

Season 40

Season 39

Season 38

Season 37

Season 36

Season 35

Season 34

Season 33

Season 32

Season 31

Season 30

Season 30 Overview

Air Date: October 2, 2004

S30:E22. Live from New York: The First 5 Years of Saturday Night Live

Air Date: February 20, 2005

S30:E20. Lindsay Lohan/Coldplay

Air Date: May 21, 2005

S30:E19. Will Ferrell/Queens of the Stone Age

Air Date: May 14, 2005

S30:E18. Johnny Knoxville/System of a Down

Air Date: May 7, 2005

S30:E17. Tom Brady/Beck

Air Date: April 16, 2005

S30:E16. Cameron Diaz/Green Day

Air Date: April 9, 2005

S30:E15. Ashton Kutcher/Gwen Stefani

Air Date: March 19, 2005

S30:E14. David Spade/Jack Johnson

Air Date: March 12, 2005

S30:E13. Hilary Swank/50 Cent

Air Date: February 19, 2005

S30:E12. Jason Bateman/Kelly Clarkson

Air Date: February 12, 2005

S30:E11. Paris Hilton/Keane

Air Date: February 5, 2005

S30:E10. Paul Giamatti/Ludacris & Sum 41

Air Date: January 22, 2005

S30:E9. Topher Grace/The Killers

Air Date: January 15, 2005

S30:E8. Robert DeNiro/Destiny's Child

Air Date: December 18, 2004

S30:E7. Colin Farrell/Scissor Sisters

Air Date: December 11, 2004

S30:E6. Luke Wilson/U2

Air Date: November 20, 2004

S30:E5. Liam Neeson/Modest Mouse

Air Date: November 13, 2004

S30:E4. Kate Winslet/Eminem

Air Date: October 30, 2004

S30:E3. Jude Law/Ashlee Simpson

Air Date: October 23, 2004

S30:E2. Queen Latifah

Air Date: October 9, 2004

S30:E1. Ben Affleck/Nelly

Air Date: October 2, 2004

Season 29

Season 28

Season 27

Season 26

Season 25

Season 24

Season 23

Season 22

Season 21

Season 20

Season 19

Season 18

Season 17

Season 16

Season 15

Season 14

Season 13

Season 12

Season 11

Season 10

Season 9

Season 8

Season 7

Season 6

Season 5

Season 4

Season 3

Season 2

Season 1