Please enter your birth date to watch this video:

You are not allowed to view this material at this time.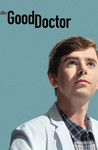 Episode Details & Credits
ABC |
Air Date:
December 3, 2018
Summary:
In the winter finale, Dr. Shaun Murphy and Dr. Alex Park treat two patients who collapse at the local airport and whose symptoms point to an infection that may become airborne. The staff races to contain the infection before it spreads to the rest of the people in the ER, resulting in a hospital quarantine during the holidays.
Seasons & Episodes
Season 5

Season 4

Season 3

Season 2

Season 2 Overview

Air Date: September 24, 2018

S2:E18. Trampoline

Air Date: March 11, 2019

S2:E17. Breakdown

Air Date: March 4, 2019

S2:E16. Believe

Air Date: February 25, 2019

S2:E15. Risk and Reward

Air Date: February 18, 2019

S2:E14. Faces

Air Date: February 4, 2019

S2:E13. Xin

Air Date: January 28, 2019

S2:E12. Aftermath

Air Date: January 21, 2019

S2:E11. Quarantine Part Two

Air Date: January 14, 2019

S2:E10. Quarantine

Air Date: December 3, 2018

S2:E9. Empathy

Air Date: November 26, 2018

S2:E8. Stories

Air Date: November 19, 2018

S2:E7. Hubert

Air Date: November 12, 2018

S2:E6. Two-Ply (or Not Two-Ply)

Air Date: November 5, 2018

S2:E5. Carrots

Air Date: October 29, 2018

S2:E4. Tough Titmouse

Air Date: October 15, 2018

S2:E3. 36 Hours

Air Date: October 8, 2018

S2:E2. Middle Ground

Air Date: October 1, 2018

S2:E1. Hello

Air Date: September 24, 2018

Season 1