Please enter your birth date to watch this video:

You are not allowed to view this material at this time.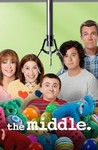 Episode Details & Credits
ABC |
Air Date:
April 29, 2015
Summary:
Frankie and Mike attempt to have a romantic date night at home by renting a movie but can't stay awake long enough to get through the film. Axl and Brick put their heads together and invent the Heck Brothers Old-Timey Barbecue Sauce. Sue is dumbfounded when a hunky store greeter asks her to her senior prom.
Seasons & Episodes
Season 9

Season 8

Season 7

Season 6

Season 6 Overview

Air Date: September 24, 2014

S6:E24. The Graduate

Air Date: May 13, 2015

S6:E23. Mother's Day Reservations

Air Date: May 6, 2015

S6:E22. While You Were Sleeping

Air Date: April 29, 2015

S6:E21. Two of a Kind

Air Date: April 22, 2015

S6:E20. Food Courting

Air Date: April 15, 2015

S6:E19. Siblings and Sombreros

Air Date: April 8, 2015

S6:E18. Operation Infiltration

Air Date: April 1, 2015

S6:E17. The Waiting Game

Air Date: March 25, 2015

S6:E16. Flirting With Disaster

Air Date: March 4, 2015

S6:E15. Steaming Pile of Guilt

Air Date: February 25, 2015

S6:E14. The Answer

Air Date: February 18, 2015

S6:E13. Valentine's Day VI

Air Date: February 11, 2015

S6:E12. Hecks on a Train

Air Date: February 4, 2015

S6:E11. A Quarry Story

Air Date: January 14, 2015

S6:E10. Pam Freakin' Staggs

Air Date: January 7, 2015

S6:E9. The Christmas Wall

Air Date: December 10, 2014

S6:E8. The College Tour

Air Date: December 3, 2014

S6:E7. Thanksgiving VI

Air Date: November 19, 2014

S6:E6. The Sinkhole

Air Date: November 12, 2014

S6:E5. Halloween V

Air Date: October 29, 2014

S6:E4. The Table

Air Date: October 22, 2014

S6:E3. Major Anxiety

Air Date: October 8, 2014

S6:E2. The Loneliest Locker

Air Date: October 1, 2014

S6:E1. Unbraceable You

Air Date: September 24, 2014

Season 5

Season 4

Season 3

Season 2

Season 1