Network:

FOX

Series Premiere Date:

Sep 10, 1993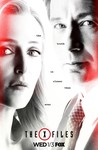 Starring:

David Duchovny

,

Gillian Anderson

,

Mitch Pileggi

Summary:

As Mulder and Scully seek to locate their son William they also tangle with a mysterious organization run by Erika Price (Barbara Hershey) in 10 new episodes.

Genre(s):

Drama

,

Action & Adventure

,

Horror

,

Suspense

,

Science Fiction
Season 11 premiere date:

Jan 3, 2018

Episode Length:

60
Please enter your birth date to watch this video:
You are not allowed to view this material at this time.
Season 11 so far isn't flawless, but it's a lively, character-focused affair that feels far more unified than we'd ever anticipated, a massive improvement over Season 10 that gives us genuine hope for the second half. For the first time in a while, we're truly excited to see more.

But these episodes were produced in 2017, a year overflowing with discussions about the manipulation of news and information and all the ways in which far-fetched falsehoods found purchase with a public hooked on echo chambers and siloed into tribes by social media. ... That may be why these new X-Files episodes feel sharper, tighter and smarter than the first attempt at its revival.

The mythology arc is absolute rubbish. Fortunately, this new season appears to suspect that and, after that rocky opener, gets down to business. Soon enough, Scully and Mulder are puzzling over a simulated world where great brains like Steve Jobs "live" for eternity. A strange doppelgänger is stalking people. That sounds like a job for the X-Files team. The best of the five offered for review is very good indeed, and it too is a curtain call from an old friend: Darin Morgan.

It's not peak, season three X-Files, because too much time has passed, too many stories have been told, and the world is too different from the one in which Mulder and Scully first partnered. But, the mythology episode aside, it's much better than it has any business being, particularly given what we got two years ago.

We've come to expect the stand-alone episodes to represent The X-Files at it's most excellent, and that's the case in the first half of this 10-episode season. [8-21 Jan 2018, p.13]

What they've [Darin Morgan, Glen Morgan, James Wong and the creator, Chris Carter] produced is intelligent, stylish and always graced by the wonderful performances of Ms. Anderson and Mr. Duchovny. It also feels more formulaic than ever.

Somehow, the series feels slightly more invigorated than its last return, but the same problems persist. Scully still feels like a secondary character in a Machiavellian game between men.
Great to see Mulder and Scully back on our TV screens once again! Episode 1: My Struggle III is an amazing episode. The season 10 finale left

Great to see Mulder and Scully back on our TV screens once again! Episode 1: My Struggle III is an amazing episode. The season 10 finale left me a bit concerned about what the series' future would look like but already at the beginning of the season my faith has been restored. The episode has a huge twist and it is well-acted and filmed. Chris Carters direction is shown clearly in the episode and the premise of the episode is terrific.

…

Expand

What a relief to see the real X-Files back on our TV Screens. The show lost its mojo in the last few seasons, but it's stepped up, the plots

What a relief to see the real X-Files back on our TV Screens. The show lost its mojo in the last few seasons, but it's stepped up, the plots are incredible. Shame we cannot watch it all at once like netflix! Gillian and David are superb and so is the writing.

…

Expand

Please don't cancel this again. WE WANT MORE! and really go away with fake, bad critics if you really can just post **** please go watch

Please don't cancel this again. WE WANT MORE! and really go away with fake, bad critics if you really can just post **** please go watch something else like Brooklyn Nine-Nine if that is your thing.

…

Expand

Nice, but nothing really special. If there were no David Duchovny and Gillian Anderson, most probably it wouldn't be worth watching. Hope if

Nice, but nothing really special. If there were no David Duchovny and Gillian Anderson, most probably it wouldn't be worth watching. Hope if they continue the show, the plot will be more interesting. Right now it's just acceptable.

A few episodes from the start of the 11th season are awful. Fortunately the next episodes are much better!

P.S. The 7th episode is pure brilliance.

…

Expand

An awful Chris Carter penned opening episode aside, which basically spends much of its time trying to undo last seasons poorly judged finale,

An awful Chris Carter penned opening episode aside, which basically spends much of its time trying to undo last seasons poorly judged finale, I largely enjoyed this latest (and possibly last) season of The X-Files.

Compared to it's heyday, when it was amongst the very best shows on TV, many of the episodes do still feel a little strained and muddled but for the most part it captures the spirit of the show far better than the limited season ten run. Most importantly however it's actually great fun to watch Mulder and Scully together again and their on screen chemistry remains just as strong 25 years on from its pilot episode and, unlike season ten, it actually made me realise I'll miss these characters if we never get to see them together again.

…

Expand

Big fan but disappointed in season 11. In the limited run I wanted to see aliens and government conspiracy in a common story spanning all

Big fan but disappointed in season 11. In the limited run I wanted to see aliens and government conspiracy in a common story spanning all episodes. I don't want to see stand alone shows about nothing really.

…

Expand

The 'Blade runner' style internal monologue in Ep 1 was kinda stupid. Eps. 2 & 3 were okay, but Ep 4 was unwatchable garbage. Just let the

The 'Blade runner' style internal monologue in Ep 1 was kinda stupid. Eps. 2 & 3 were okay, but Ep 4 was unwatchable garbage. Just let the X-files die or get better writers.

…

Expand