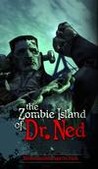 Summary:

(Downloadable Content) The Zombie Island of Dr. Ned is an add-on pack for Borderlands with new enemy types, new missions, and new ... surprises. The Jakobs Corporation would like to invite you to experience the splendor of a corporate owned small town known as Jakobs Cove. Any rumors you

(Downloadable Content) The Zombie Island of Dr. Ned is an add-on pack for Borderlands with new enemy types, new missions, and new ... surprises. The Jakobs Corporation would like to invite you to experience the splendor of a corporate owned small town known as Jakobs Cove. Any rumors you may have heard about the "undead" walking our streets are completely preposterous and we officially deny them all. If those rumors turn out to be true simply purchase a firearm from the conveniently located Jakobs Brand Vending Machines and aim for the head. Also, would you mind saving our employees? (Non-union only please).

…

Expand
Developer:

Gearbox Software

Genre(s):

Action

,

Shooter

,

Shooter

,

First-Person

,

Sci-Fi

,

Sci-Fi

,

Arcade

# of players:

4 Online

Cheats:

On GameFAQs

Rating:

M
Please enter your birth date to watch this video:
You are not allowed to view this material at this time.
Borderlands: Claptrap's New Robot Revolution Official Trailer
In releasing this DLC, Gearbox and 2K have done what seems to be so difficult for other studios: drop a well designed, value laden expansion pack in a timely manner.

A nice beginning for what we hope will be regular DLC updates for this great game.

Moody new environments, diverse new foes, and even more of Borderlands' signature humor make this new content very entertaining and very worthwhile.

The new setting and enemies offer a refreshing change of pace, and the comedic writing, characters and pop culture references are as good as ever.

With a dark and gritty seasonal feel to the level design, an endless stream of undead cannon fodder and a mad Dr. You can't go wrong with this DLC.

The bottom line is that if you're a fan of the original game, then this is a must-download.
This is the best DLC I have ever played. The enemies were awesome! Loot Goon and WereSkags were my favorite.

What do you get when Zombies invade Borderlands? you get a EPIC!!!! add-on, which is probably the best add-on for a game I have ever played

What do you get when Zombies invade Borderlands? you get a EPIC!!!! add-on, which is probably the best add-on for a game I have ever played it's fantastic, it adds tons of hours of new gameplay, new missions, new weapons, and cool new Zombie and other enemies, and it's just so much fun to play, and also has the Borderlands sense of humor which makes it more enjoyable, it has a great atmosphere, and a really enjoyable story behind it all, maybe it's just because I love Zombies but I believe this is a fantastic add-on, and definitely worth the 800 MS points asking price, and deserving of a perfect 10, if you have Borderlands this is a must own download.

…

Expand

Along with Oblivion's "The Shivering Isles" and GTA's "Ballad of Gay Tony", Borderlands: The Zombie Island of Dr. Ned has the

Along with Oblivion's "The Shivering Isles" and GTA's "Ballad of Gay Tony", Borderlands: The Zombie Island of Dr. Ned has the highest playtime/cost ratio of any DLC. By that I mean it provides a dozen hours of gameplay, yet only costs 800 MS points. Some DLC on Xbox Live costs 1200 MS Points, but only provides 3-4 hours of gameplay. For anyone sitting on the fence, do not hesitate to sprint to your Xbox and download this DLC pack after the end of this sentence.

…

Expand

I have to say, I really enjoyed this DLC. The opening was funny, the bosses were fun to battle, the missions weren't repetitive, the

I have to say, I really enjoyed this DLC. The opening was funny, the bosses were fun to battle, the missions weren't repetitive, the ending/closure were satisfying. Co-op is great, like the rest of Borderlands. Overall fun and enjoyable.

…

Expand

Borderlands: The Zombie Island of Dr. Ned is a great add-on for an already great game. It is hilarious, and continues the drive for more

Borderlands: The Zombie Island of Dr. Ned is a great add-on for an already great game. It is hilarious, and continues the drive for more excellent loot. My only complaint is that it can be so dark that it is tough to see where to go.

…

Expand

The first dlc that I played in borderlands and The Zombie Island of Dr. Ned is the best dlc I have ever played in my life. It is almost as

The first dlc that I played in borderlands and The Zombie Island of Dr. Ned is the best dlc I have ever played in my life. It is almost as good as the game itself and provides up to 6-8 hours of gameplay. The dlc has a story better then the game itself and is just playable by yourself and even more fun with some peeps. Borderlands: The Zombie Island of Dr. Ned 8.5/10

…

Expand

Its too much like Left 4 Dead for me to consider it good. A lot of annoying backtracking and boring missions (and insanely repetitive mission

Its too much like Left 4 Dead for me to consider it good. A lot of annoying backtracking and boring missions (and insanely repetitive mission objectives). Its also a rather short piece of DLC.

…

Expand