| Succession: Season 4 | Yellowjackets: Season 2 | The Big Door Prize: Season 1 |
| --- | --- | --- |
| | | |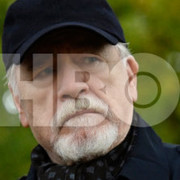 Get a list of the best movie and TV titles recently added (and coming soon) to HBO Max and the HBO streaming app, updated frequently.
1.

Happy Valley: Season 3

The third and final season picks up with Catherine close to retirement when she discovers a murder victim that leads her back to Tommy Lee (James Norton), the father of her grandson (Rhys Connah) and the person who was the reason her daughter died. [Premieres in the UK on 1 Jan 2023 on BBC One; will air in US on Acorn TV/AMC+/BBC America/Acorn TV on 22 May 2023]

2.

Sherwood: Season 1

In the British village of Sherwood, DCS Ian St Clair (David Morrissey) investigation into the murder of a local may be related to the 1980s miners strike and brings the arrival of Metropolitan Police DI Kevin Salisbury (Robert Glenister). [Premiered originally in the UK on ITV on 13 Jun 2022 and in the US on BritBox on 4 Oct 2022]

3.

Rain Dogs: Season 1

Single mother Costello Jones (Daisy May Cooper) raises her 10-year-old daughter (Fleur Tashjian) with the help of her friends Selby (Jack Farthing) and Gloria (Ronkẹ Adékoluẹjo) in this dark comedy written and created by Cash Carraway.

4.

The Curse: Season 1

Big Mick (Tom Davis) and his friends Albert (Allan Mustafa), Sidney (Steve Stamp), and Phil (Hugo Chegwin) plan to steal £50,000 in cash but find gold worth more than £30 million in 1980s East London instead in this British comedy crime drama. [Premiered originally in the UK on Channel 4 on 6 Feb 2022 and in the US on BritBox on 7 Nov 2022]

5.

I Hate Suzie: Season 2

Suzie has a new agent, publicist and is a contestant on a popular dancing reality TV show in the second season of the dramedy created by Lucy Prebble and Billie Piper. [Premieres in the UK on Sky Atlantic on 20 Dec 2022 as I Hate Suzie Too and in the US on HBO Max on 22 Dec 2022]

6.

Little America: Season 2

The immigrant anthology series returns with eight more stories inspired by real experiences.

7.

Derry Girls: Season 3

The third and final season of the Northern Irish comedy series opens with Erin and her friends waiting for their GCSE results. [Premiered originally in the UK on Channel 4 on 12 Apr 2022 and in the US on Netflix on 7 Oct 2022]

8.

Poker Face (2023): Season 1

With the gift of knowing when someone is lying, Charlie (Natasha Lyonne) travels across the country and helps solve crimes in this drama series created by Rian Johnson.

9.

Slow Horses: Season 2

The Slough House team must work together to stop a potential danger in London in the second season if the espionage drama based on Mick Herron's Slough House novels.

10.

The Last of Us: Season 1

Set 20 years after the destruction of civilization, Joel (Pedro Pascal) is hired to smuggle 14-year-old Ellie (Bella Ramsey) out of a quarantine zone in this drama series based on the PlayStation video game of the same name.