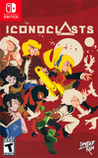 Summary:

Robin just wants to be a mechanic and help people, but without a license she's a sinner in Mother's eyes. Ever since picking up her wrench, the world has been going nuts and she's wanted to bolt it back together. Now Penance is raining down on everyone she loves and One Concern agents are

Robin just wants to be a mechanic and help people, but without a license she's a sinner in Mother's eyes. Ever since picking up her wrench, the world has been going nuts and she's wanted to bolt it back together. Now Penance is raining down on everyone she loves and One Concern agents are after her.

But something big is going on bigger than droughts of Ivory fuel and personal conflicts and Robin's in the thick of it.

* Hours of nut-twisting platform action-adventure
* Numerous densely detailed locations filled with fine-tuned action and puzzles
* 20+ gear-grinding, screen-filling boss battles stand in your way
* Three game-changing difficulty settings supported by a unique tweak system
* A heart-wrenching epic can one mechanic fix the whole world?

Iconoclasts is the masterwork of indie developer Joakim Sandberg, seven long years in the making. Iconoclasts delivers awesome action, hilarious hijinks and an emotional rollercoaster of deeply personal storytelling.

…

Expand
Developer:

Joakim Sandberg, MP2 Games

Genre(s):

Action

,

Action Adventure

,

Platformer

,

Open-World

, ,

Metroidvania

# of players:

No Online Multiplayer

Cheats:

On GameFAQs

Rating:

T
The Vita port is great but this game looks absolutely stunning on the Switch screen.

On the whole, Iconoclasts is a memorable, thought-provoking, and enjoyable take on the Metroidvania genre which manages to stick out from the crowd with its chipper presentation and deeper storytelling style. Couple those elements with some of the best 16-bit spritework we've seen and a killer lineup of awesome boss encounters, and you've got another must-have for the Switch library. It may have been eight years in the making, but this one has certainly been worth the wait; don't miss out on this one.

Iconoclasts is one of the biggest surprises of the year. Despite occasionally suffering through the story sequences, I found that I couldn't stop playing (it's about 10 hours long). I can't recommend the game highly enough--go play it.

If you have ever been turned off Metroidvanias for their tendency to prove too confusing or challenging, or pined for a larger focus on plot, Iconoclasts is the answer. By relegating the heavy exploration side of the popular genre in favour of driving a captivating narrative and characters to the forefront, Joakim Sandberg has crafted a 2D adventure that comes out as one of the most entertaining of the year, and certainly in the genre as a whole. Don't sleep on this.

Iconoclasts is a brilliant game that permeates from the amount of care and time put into it. It is by far one of the best of 2018, and I recommend everyone give it a go. It is now available on almost everything (still waiting on my XB1 version guys!) and even if you are as sick of the tried and true formula of so many other games in this genre, this one stands out. Yes it is worth noting that we are affiliated with the publisher, but I promise that has no bearing on my feelings for this game. It stands out above the crowd and deserves so much more attention than it is currently getting.

Nintendo Force Magazine

Oct 29, 2018

I went into Iconoclasts completely blind and came out at the other end of the tunnel smiling. [Issue #36 – November/December 2018, p. 23]

Iconoclasts is a fun, but difficult platformer with a great cast of characters, brilliant controls and a fantastic soundtrack that is let down by a story with little direction.
Este jogo é uma obra de arte.
A História é fantástica dentro desse mundo interessante e intrigante, os personagens são EXTREMAMENTEEste jogo é uma obra de arte.
A História é fantástica dentro desse mundo interessante e intrigante, os personagens são EXTREMAMENTE carismáticos, é praticamente impossível não gostar de nenhum, a trilha sonora é deliciosa e muito boa, a Pixel Art foi trabalhada até os mínimos detalhes. A gameplay é bem diversificada, e os puzzles te fazem sentir um gênio quando os resolve. O game é imprevisível, e nunca se sabe o que pode acontecer. Resumindo, esse jogo é LINDO.

…

Expand

Iconoclasts ended up being a very pleasant surprise of a game. Feeling like a hybrid between Megaman and Metroid (with dare I say an element

Iconoclasts ended up being a very pleasant surprise of a game. Feeling like a hybrid between Megaman and Metroid (with dare I say an element or two of Zelda thrown in there), this game delivered a very solid adventure with lots of interesting characters, a driving story, and some really good music and visuals along the way. The story is not always the happiest being dystopian, but that seems to only project you to not only solve your problems, but the problems of the world as well. The story of this game is not what makes it great however, it's the addictive gameplay of exploring, blasting, and taking on fun bosses. The game is also very generous with its checkpoints, making the difficulty very reasonable. Overall this one gets a strong recommendation from me, especially if your like Metroid or Megaman.

…

Expand

Pixel-art metroidvania at it's best. At it's core, it's a puzzle game, with light combat and boss-fights to break it up. The pixel art was

Pixel-art metroidvania at it's best. At it's core, it's a puzzle game, with light combat and boss-fights to break it up. The pixel art was vibrant and smooth, the animations were crisp, and the characters surprisingly well detailed. The soundtrack was good and lots of fun with each zone having a central theme or melody. You weren't in any zone long enough o have the melody get repetitive or boring. The story started off kind of cheesy, but the longer i played, the more I felt drawn into the world.

Graphics: 9
Gameplay: 8.5
Audio: 8
Story: 8.5

…

Expand

Iconoclasts mini-review:

A flawed game, with some fun to be found. Iconoclasts is neat "Metroidvania" with a lot of interesting concepts,Iconoclasts mini-review:

A flawed game, with some fun to be found.


Iconoclasts is neat "Metroidvania" with a lot of interesting concepts, but enough glaring problems to stop me recommending it. 


The pixel art is phenomenal, and the chiptune music is excellent. And the CONTROLS! Wow, so satisfying! The plot is a bit nonsensical, the message is vague and muddled, and the dialogue, my god, the dialogue is so painfully verbose and self-indulgent that I found myself mashing the button just to get through it. Not to mention, much of it comes in the form of excruciatingly frequent unskippable cutscenes.


It's astounding and inspiring that a game like this can come from one individual developer's vision, but it clearly suffers from the solipsism that comes with that: the script could have massively benefited from a compassionately ruthless pass of an editor.


I often compared the game to Super Metroid - a game that so clearly inspired every aspect of iconoclasts' design, and yet dwarfed it in every aspect. Metroid manages to pack in more story, atmosphere, and depth, with practically zero dialogue, where Iconoclasts is tripping over itself every four minutes to tell you (and tell you, and tell you) what's going on. That's the thing: Iconoclasts doesn't work because it Tells instead of Shows, and showing is what a great Metroidvania needs to do best.


All said, I did enjoy Iconoclasts, in the stretches where the game for out of its own way and let you PLAY it. For me the joy of a Metroidvania is in the sense of discovery, like in Metroid, when you discover a new power-up that unlocks new places on the map, and new mechanics of play. In Iconoclasts, your power-ups aren't discovered like that, they're literally just handed to you by an NPC when the plot dictates that it's time for you to get it. And that's really a metaphor for everything Iconoclasts does wrong - the joy is in letting the player uncover the mysteries (and even leaving some things untold), not just barfing every last detail all out at them.


If you're going to play Iconoclasts, and you don't mind a game spending a lot of your time wanking itself off, then give it a go. I paid ten bucks for it, played it for ten hours, and genuinely enjoyed five of them.


6.75/10


(This is my personal take, based on my personal tastes, and my mood. This isn't an empirical score. )


Loved the graphics, some of the message at the end, and the music. Oh, and the controls were VERY satisfying. The writing was so bad (and so abundant) that it lost A LOT of marks, though.


Have you played Iconoclasts, on Switch or other platforms?Did you pay full-price? What do you feel is the valueWhatdid you think of it? Which aspects did you like or dislike?

I'm interested in others' takes on this game. I think the flaws make it more worth discussing!

…

Expand

This game has an excellent story, interesting and complex characters, and quite a bit of fun puzzle-platforming and combat. I want to give it

This game has an excellent story, interesting and complex characters, and quite a bit of fun puzzle-platforming and combat. I want to give it a 9/10 for that alone, but...sadly for every brilliant feature of the game there's an awkward or awful design choice in equal measure.

Great:
Characters/Story/Themes
Music
Inventive boss fights

Bad:
Random enemies at different parts of the game are unkillable and will stonewall you
Bad boss fights with imprecise hit detection
Being told "to go somewhere" by the game and getting lost for hours because the hint was vague, stupid, and ultimately misleading

There is a lot to love here, it's just held back in weird ways throughout the game; still, overall, I enjoyed my time with it.

…

Expand

So what is Iconoclasts all about you wonder (or not)? It is a 2D platformer (with metroidvania elements) that I saw on a Youtube 'Top-10' so

So what is Iconoclasts all about you wonder (or not)? It is a 2D platformer (with metroidvania elements) that I saw on a Youtube 'Top-10' so naturally I was intrigued.

The story develops, gets deeper and more twisted as you progress with a lot of effort having gone into the character development that I don't often come across in most games. Hence, quite a bit of time goes into the plot and key protagonists, however, too many speech bubbles to skim through and the game really does take you on a bit of a tangent.

The big brain-twister here is how the cute and perfectly pixelated graphics contrast heavily against the backdrop of a dark and violent adventure. And this is one place where Iconoclasts really does shine. The graphics themselves are beautiful with many difference backdrops, the most interesting (at least for me) being a trip to a space station in order to meet the space alien creature worshipped throughout the game by "One Concern". The bosses also look both epic and beautiful with some of the best pixel art I have seen that again shows the amount of work and love which went into the game.

So then how does the game play? Well it is a mixed bag, controls-wise it can be fidgety especially in boss fight with some pretty useless upgrades you can add to your trusty spanner - but here is the thing - I didn't think it was that much fun. Sure the exploration was good, but the puzzles were not that exciting and I got lost quite a few times not knowing where to look whilst annoying tunes were constantly being played back. I didn't get the same buzz I usually do with many other similar genre titles. In the end I was really just racing to finish the game which defeats the purpose and for that reason I would say that if this is a game you miss out on playing I really don't think you are missing much of an 'experience' anyway.

…

Expand

The dev really tried his hardest with this game, but it is just plain awful. It is a very poor quality Metroid clone that simply doesn't stand

The dev really tried his hardest with this game, but it is just plain awful. It is a very poor quality Metroid clone that simply doesn't stand up to scrutiny. The gameplay is arduous and the rewards are few.

…

Expand