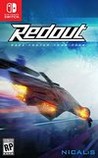 Summary:

NEXT GENERATION AG RACING IS HERE! Redout is a tribute to the old racing monsters such as F-Zero, WipeOut, Rollcage, and POD. It is designed to be an uncompromising, fast, tough and satisfying driving experience, soaked in that vertigo that stands at the core of the arcade racing genre. The

NEXT GENERATION AG RACING IS HERE! Redout is a tribute to the old racing monsters such as F-Zero, WipeOut, Rollcage, and POD. It is designed to be an uncompromising, fast, tough and satisfying driving experience, soaked in that vertigo that stands at the core of the arcade racing genre. The floating system and driving models are based on physics: each turn, slope, hard braking, acceleration, each turn and twist of the track will apply a unique force to the ship. A sharp low-polygon style blends meshes and terrains with the latest state-of-the-art shading and lighting effects provided by the Unreal Engine 4, creating beautiful and instantly recognisable aesthetics. Breezy coastlines, eerie frozen landscapes, vast desert plains: the melancholic, dystopian atmosphere of a semi abandoned Earth is the background for the most high-speed, tense and beautiful futuristic racing clashes.

…

Expand
Developer:

34BigThings

Genre(s):

Racing

,

Arcade

,

Futuristic

# of players:

Online Multiplayer

Cheats:

On GameFAQs

Rating:

E
Redout on Nintendo Switch is a compromise between technical limitations and excellent gameplay.

Deep and engaging, Redout is heir of the Wipeout legacy in a good way: not just for its aesthetics but for the commitment it requires just to handle the ship on its tortuous tracks.

Overall, Redout is an amazing racing game and by far the best anti-gravity one on Nintendo Switch. It offers simplistic but meaningful customization, diverse environments, and RPG-like mechanics that provide replay ability, all without sacrificing performance for the most part. There was only one thing that was a big turn-off for me, and that was it's online multiplayer.

It's a pretty good game, but there's a lingering sense that Redout could've been so much more if it were buffed up in a few key areas. The lacklustre online, complete omission of local multiplayer, and the overall shoddy performance hold this one back from being something great, and it's a real shame. Even so, the stellar art style, catchy soundtrack, and in-depth career mode ensure that it's a satisfying experience for those who can put up with the difficulty. Redout is certainly worth your time, but only if you would consider yourself a fan of this rather niche sub-genre. If that isn't you, it may still be worth a punt, but we'd recommend trying out FAST RMX over this one.

Redout offers some very challenging, fast-paced gameplay, as well as content that will keep you busy for weeks. Just watch out for those muddy visuals and don't hold your breath for an active online scene.

Redout delivers fast-paced anti-gravity thrills on a variety of futuristic, winding tracks. Presentation in the Switch version isn't ideal, and races aren't always easy to follow. Career mode is the reason to pick this up, and it will consume most of your playtime, partly because there is disappointingly no local multiplayer and online is already a ghost town. With competition like the Switch launch game Fast RMX out, Redout may not hit first place despite its potential. But if you're just looking to scratch that F-Zero or Wipeout itch, then it's worth strapping in for the single-player.

All told, Redout is likely a great option for those who are looking to master intentionally difficult gameplay mechanics, but most everything else about it will come across as generally middling or even frustrating to most.
This game deserves a much higher score than it does right now. The game runs great and the graphics are awesome.
The soundtrack ties the gameThis game deserves a much higher score than it does right now. The game runs great and the graphics are awesome.
The soundtrack ties the game all together and gives a even better illusion of speed. A great port and one of my favorite games on the Switch.

…

Expand

You may well be put off by it's initial complexity, get past this and dividends will be paid.
Deserves much more of a recommendation than itYou may well be put off by it's initial complexity, get past this and dividends will be paid.
Deserves much more of a recommendation than it received, it's cockpit immersion (head phones on) feels like what it should. This is excellent future racing. la

…

Expand

Wer an Wipeout, F-Zero oder Fast RMX Gefallen findet, ist bei Redout richtig. Im Cockpit eine schnell schöne Erfahrung, der Soundtrack gewinnt Gold.

Redout
Gorgeous game, dull gameplay
Redout is an anti-gravity racing game that reminded me most of wipeout, and just having played wipeoutRedout
Gorgeous game, dull gameplay
Redout is an anti-gravity racing game that reminded me most of wipeout, and just having played wipeout omega collection 2 months ago, I couldn't help but compare the 2 the whole time…
There is a lot here in redout, but there is a lot missing from redout as well…
This game features a career mode, quick race, split screen, and online..
The career mode is where you'll be unlocking all the things for the other modes...
you start out choosing your vehicle for your preferred playstyle...
and there's a robot voice that gives you a rundown on what each vehicles stats mean before you choose it as your free ride..
You aren't stuck with it... but you'll have to save up money for the others...
The career is a bunch of money saving, buying new vehicles and buying active and passive abilities for them and then upgrading those abilities... you can even take on sponsor challenges for bonus cash...
but after you pick your new ride your off to do races and time trials…
The game technically has 11 different modes but when it comes down to it, it's basically just a game of racing opponents or the clock, with the occasional extremely annoying instadeath tracks…
I had decently high expectations for this game and at first it met those expectations, the music was great, the driving felt perfect, the game was fast.. but a tiny bit slower than wipeout, so first person racing is more of a realistic option here…
and the tracks are gorgeous…
these are some of the best looking tracks I've seen in a racing game
however after only 30 minutes of playing the game just started to feel numbing..
Its tracks just have no life to them, they're shiny and pretty... but they're just there…
there are no shortcuts for example which is something that can really help a track become memorable...
because of a lack of tiny things like no shortcuts or branching routes every track starts to feel the same, you're just going forward strafing and breaking so you don't hit the walls, or pitching up to stop your ride from scratching the bottom..
as there is a damage system here and a few game over races thrown in there making it extremely important to be cautious of walls, and especially jumps as you can fly off of a track in some modes and its instantly game over instead of respawning like a normal race…
This dullness isn't helped by the fact that while sure there are 35 tracks total in all of the modes,
there are only 14 different race tracks and unlocking them all will take you very deep into this games campaign
as tracks are basically split by racing class, with the first 8 being constantly repeated until you earn enough xp from racing the tracks in modes that feel the same to get to level level 15 and then again 22 to purchase better vehicles for the tougher challenges to unlock the final 6 race tracks
It only takes 3 hours of playtime to get to this halfway mark…
but the racing becomes so dull that the 3 hours feels like 6
Online though is essentially a ghost town..
This is a smaller publisher and a smaller releases so this is expected...
id view it as a possibility more than a promise...
don't buy this game hoping for some online racing

do I think Redout is a bad game?
I don't...
It's no wipeout, but it's still a decently fun racing game, it just loses its charm way too fast...
I give Redout
a 6.0/10

…

Expand