| DOOM Eternal | The Walking Dead: Saints & Sinners | Dragon Ball Z: Kakarot |
| --- | --- | --- |
| | | |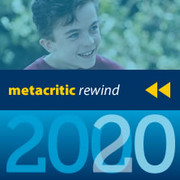 To celebrate our 20th year, we will look back at the key TV shows, movies, games, and albums released 20 years ago each month. First, we catch up with the big titles from January 2000.
1.

Red Dead Redemption 2

America, 1899. The end of the wild west era has begun as lawmen hunt down the last remaining outlaw gangs. Those who will not surrender or succumb are killed. After a robbery goes badly wrong in the western town of Blackwater, Arthur Morgan and the Van der Linde gang are forced to flee. With federal agents and the best bounty hunters in the nation massing on their heels, the gang must rob, steal and fight their way across the rugged heartland of America in order to survive. As deepening internal divisions threaten to tear the gang apart, Arthur must make a choice between his own ideals and loyalty to the gang who raised him. From the creators of Grand Theft Auto V and Red Dead Redemption, Red Dead Redemption 2 is an epic tale of life in America at the dawn of the modern age.

2.

Unity of Command II

Unity of Command II is the sequel to one of the most critically acclaimed strategy games of all time; a game critics called 'the perfect gateway' into computer war games.

3.

Monster Hunter: World - Iceborne

Monster Hunter World: Iceborne is the highly anticipated massive expansion to Monster Hunter: World, the best-selling Capcom title of all time with more than 12 million units shipped worldwide adding to the series total of more than 53 million units to date. This gargantuan follow-up rivals the gameplay volume from the original release and features a new icy setting, storyline, monsters, gameplay options, and more. The game's all-new story picks up after Monster Hunter: World and whisks hunters away to the newly discovered chilly locale that, once fully explored, becomes the largest region in World so far. The new locale is home to several new and returning monsters ready to challenge hunters throughout their expeditions and raises the stakes with the added higher difficulty Master Rank. Iceborne continues the skill-based progression and robust crafting system found in World and expands that with several new gameplay features that broaden the player's combat repertoire. All this leads to the ultimate hunter test against the mysterious new flagship monster, Velkhana.

4.

Life is Strange 2: Episode 5 - Wolves

After a tragic incident, brothers Sean and Daniel Diaz run away from home. Fearing the police, and dealing with Daniel's new telekinetic power, the boys head to Mexico. Each stop on their journey brings new friends and new challenges.

5.

Dragon Quest Builders 2

DRAGON QUEST BUILDERS 2 is a block-building RPG set in a fantasy land threatened by an evil cult. Explore, battle, build and harvest in the charming single-player campaign or build big projects in the online sandbox mode for up to 4-players.

6.

Football Manager 2020

Run your football club, your way. Every decision counts in Football Manager 2020 with new features and polished game mechanics rewarding planning and progression like never before, empowering managers to develop and refine both your club's and your own unique identity.

7.

Shovel Knight: King of Cards

Step into the gilded boots of King Knight in the biggest and most regal Shovel Knight game of them all! Leap, Shoulder Bash, gather new subjects, and strategize your way through this prequel in your quest to become King of Cards.

8.

Age of Empires II: Definitive Edition

Age of Empires II: Definitive Edition celebrates the 20th anniversary of one of the most popular strategy games ever with stunning 4K Ultra HD graphics, a new and fully remastered soundtrack, and brand-new content, "The Last Khans" with 3 new campaigns and 4 new civilizations.

9.

The Sims 4: Discover University

Welcome to Britechester! Begin a new chapter for your Sim when they enroll in the historical University of Britechester or modern Foxbury Institute. Live in a dorm room or off-campus, explore Britechester on a bicycle, spend time in the student commons, and have a study session at the library. Cheer on the student body at a school spirit event and wear school colors to show your Sim's pride. Sims enroll in the University that piques their interest, finding classes in biology, computer science, art history, and even villainy. Attend a lecture or work on term papers and presentations -- the more your Sim learns, the better they will be in careers like teaching, law, and engineering. Going to classes or blowing them off will affect your Sim's grades, so time management is a must. How your Sim embraces college life is up to them. They can study all night to complete homework or chill out and sleep in. And, with activities like juice pong, juggling a soccer ball, and hanging out with roommates, taking a break has never been so fun! Plus, your Sim can join school organizations like robotics, debate, art, or even a mysterious secret society. As the school year progresses, Sims become their best selves and discover who they are meant to be. Make your Sim's space cozy with dorm room décor that reflects their personality with objects like posters and a mini-fridge. Then, develop their personal style in any way you choose -- whether wearing late-for-class sweatpants or their best-self slacks, there's always a way to show school spirit or impress a classmate.

10.

Halo: Reach Remastered

Halo: Reach* comes to PC as the first installment of Halo: The Master Chief Collection. Now optimized for PC, experience the heroic story of Noble Team, a group of Spartans, who through great sacrifice and courage, saved countless lives in the face of impossible odds. The planet Reach is humanity's last line of defense between the encroaching Covenant and their ultimate goal, the destruction of Earth. If it falls, humanity will be pushed to the brink of destruction.