| Resident Evil 2 | My Time At Portia | Jon Shafer's At the Gates |
| --- | --- | --- |
| | | |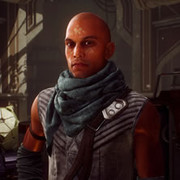 Find release dates, trailers, and scores for major upcoming and recent videogame releases for all platforms, updated weekly.
1.

Slay the Spire

Release Date:

January 23, 2019

We fused card games and roguelikes together to make the best single player deckbuilder we could. Craft a unique deck, encounter bizarre creatures, discover relics of immense power, and Slay the Spire!

2.

DUSK

Release Date:

December 10, 2018

Battle through an onslaught of mystical backwater cultists, possessed militants & even darker forces as you attempt to discover just what lurks beneath the Earth in this retro FPS inspired by the '90s legends.

3.

Football Manager 2019

Release Date:

November 2, 2018

In Football Manager 2019 YOU are the author of your club's success: you define the tactics and style of play, and drive player recruitment to build the ultimate squad. You take an active role on the training ground, developing your squad and fine-tuning the preparations for upcoming matches. Then, when Match Day arrives, you take your place on the touchline, overseeing proceedings as your players cross that magical white line. Now, your footballing vision is put to the test! Will the perfect substitution or tactical tweak be the difference between an agonising defeat or an ecstatic victory? Features: * Test your skills in 50 of the biggest footballing countries. * Climb to the top of the table and beyond with any one of world's top 2500 clubs. * Play the transfer market and scout more than 500,000 real players and staff. * Watch your unique football vision play-out on our acclaimed 3D engine.

4.

Thronebreaker: The Witcher Tales

Release Date:

November 9, 2018

From the creators of The Witcher 3: Wild Hunt comes a brand new tale set in the brutal and twisted universe of witcher Geralt of Rivia. The world stands on the verge of chaos, as the tensions between the power-hungry Nilfgaardian Empire and proud Northern Realms grow. Facing an imminent invasion, Meve — war-veteran Queen of Lyria and Rivia — is forced to once again enter the warpath, and set out on a dark journey of destruction and revenge.

5.

GRIS

Release Date:

December 13, 2018

Gris is a hopeful young girl lost in her own world, dealing with a painful experience in her life. Her journey through sorrow is manifested in her dress, which grants new abilities to better navigate her faded reality.

6.

Total War: WARHAMMER II - Curse of the Vampire Coast

Release Date:

November 8, 2018

Night falls on Lustria. As you stand on the dock and peer seawards through the gathering mists, strain your ears. The jungle sounds behind you fade, and in their place comes a wet thudding, as of rotten rigging against a mouldy mast. The sound multiplies, and with it, the groan of a thousand breathless voices, joined in something part-shanty, part-dirge. Dread prows pierce the gloom ahead, and the ghastly truth is laid bare: upon the ghoul-winds come the swollen hulks and decaying vessels of the Vampire Coast! Run now – run hard and fast. For it is all you can do.

7.

Hitman 2

Release Date:

November 13, 2018

Travel the globe and track your targets across exotic sandbox locations in Hitman 2. From sun-drenched streets to dark and dangerous rainforests, nowhere is safe from the world's most deadly assassin, Agent 47. Prepare to experience the ultimate spy thriller story -- your mission is to eliminate the elusive Shadow Client and unravel his militia, but upon learning your target's true identity and the truth about 47's past, nothing will ever be the same.

8.

Ashen

Release Date:

December 6, 2018

Ashen is a 3rd person, action RPG about forging relationships. You are a lone wanderer in a sunless land. The only light to be had sputters from an age-old lantern at your side. There is a rumble in the distance, and then a light. Through leaking eyes you make out a peak on the horizon, choking the land in a cloud of ash. Nothing ever shone so bright. The first dawn turns to dusk and finally recedes into familiar blackness. A GAME BY AURORA44. This is the tale of a bygone world. Choose a path and hold on to those you trust. Players can choose to guide those they trust to their camp, encouraging them to rest at the fire and perhaps remain. Together, you might just stand a chance.

9.

Transpose

Release Date:

November 6, 2018

Transpose is a dreamlike and gravity-defying puzzle game in VR. It challenges players to solve increasingly complex physics puzzles as they explore an extraordinarily surreal world.

10.

Katamari Damacy REROLL

Release Date:

December 6, 2018

The stop-at-nothing pushing prince is back and ready to reroll. When the King of All Cosmos accidentally destroys all the stars in the sky, he orders you, his pint-sized princely son, to put the twinkle back in the heavens above. Join the King and Prince of Cosmos on their wacky adventure to restore the stars at home or on the go – now in full HD.