Publisher:

Capcom

Release Date:

May 23, 2006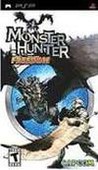 Summary:

Non-stop adventures await you in the land of ferocious bloodthirsty beasts. Experience breathtaking graphics, immersive gameplay and action packed battles. Master a dynamic, ruthless world and carve out a name for yourself. Multiplayer action allows players to join hunting parties to bring

Non-stop adventures await you in the land of ferocious bloodthirsty beasts. Experience breathtaking graphics, immersive gameplay and action packed battles. Master a dynamic, ruthless world and carve out a name for yourself. Multiplayer action allows players to join hunting parties to bring down the beasts. Choose from tons of different and exciting quests to complete. Hunt alone or with up to four players in Ad Hoc mode. Customizable characters give each player unique experiences. Become a "treasure hunter" in a two player co-op game – Collect and deliver treasures in this fast paced timed game. New Felyne Kitchen – hire feisty chefs to produce unique meals to help enhance your abilities. [Capcom]

…

Expand
Developer:

Capcom

Genre(s):

Role-Playing

,

Action RPG

,

Action RPG

# of players:

Online Multiplayer

Cheats:

On GameFAQs

Rating:

T
Please enter your birth date to watch this video:
You are not allowed to view this material at this time.
Monster Hunter Freedom Official Trailer 3
You'll find yourself unable to stop. Monster Hunter Freedom is just that addictive, and just that dangerous. [May 2006, p.56]

It's Capcom's welcome variation on conventional RPG's, the difference being that you don't really go anywhere. [Sept. 2006, p.81]

Monster Hunter is certainly an acquired taste. But if you can appreciate the appeal of crafting, if RPGs aren't just about you leveling something, and if you're willing to try something completely different, you're in for a long, open-ended treat.

Despite an almost abandoned lobby when trying to play online, something tells me that Monster Hunter Freedom has so much more to offer once a larger community of gamers get hold of it.

Monster Hunter Freedom is an improved experience over its PS2 single player counterpart but you won't get the most out of the game until you can find some hunting buddies and really give the multiplayer a proper workout.

Alas, the ridiculous lengthy load times sap much of the fun, and the game only gets really interesting when you play with friends in ad hoc mode. [Jun 2006, p.87]

Monster Hunter: Freedom tries to capture the odd, free-form gameplay that made its console counterpart so quirky, but its load problems, aggravating combat, lame AI and lack of online play dulls its blade immeasurably.
this was the best psp game ive playd so far!

OMG this game is so amazing i had the original monster hunter for ps2 and the way the transferd over the controls is simply a master peice i

OMG this game is so amazing i had the original monster hunter for ps2 and the way the transferd over the controls is simply a master peice i was worried at first ill admit simply for the the lack of a second analog stick but they did a great job. The graphics are jaw droping and the gameplay is without a doubt the best to hit the psp it is a must have for every serious gamer thx capcom.

…

Expand

This game is exciting and adventurous. It keeps you guessing with some hard monsters and some simple monsters SO i would say to anyone buy

This game is exciting and adventurous. It keeps you guessing with some hard monsters and some simple monsters SO i would say to anyone buy this game and buy freedom 2 and unite

…

Expand

The game is so good i cant stop playing it.

Great game, endless amounts of weapons and armours. Hundreds of gameplay hours. Skill based instead of level based, and there's always

Great game, endless amounts of weapons and armours. Hundreds of gameplay hours. Skill based instead of level based, and there's always room for improvement. The game should have higher ratings - reviews are biased because either the reviewer is unskilled in the game or hasn't played enough. Example: "It takes so much time to unsheathe ... taking significant damage every time you attack." The only reason for such comments is that they unsheathe and such at suicidal times. Online-play IS possible, with X-link.

…

Expand

Monster Hunter is one of the rare gems in gaming that only comes out once every so often. It's a shame that the series wasn't fully realized

Monster Hunter is one of the rare gems in gaming that only comes out once every so often. It's a shame that the series wasn't fully realized here in the West. This game delivers in spades for fans of collecting, upgrading, and epic beast slaying. This game is not a hack and slash at all and is debatable whether or not it is even an RPG since there are no base attributes to the character. Success and power are accumulated through materialism and violence. Collecting items from the world and beasts around you is how you ultimately craft new weapons and armor which similarly reflect the beasts that they are composed of. Of the 3 MH titles that are available to N. America, Freedom is the one that shows its age the most. Features taken for granted in other MH games like item combining from the convenience of your own chest is not available here. This game starts off a slower pace than the games to come later. I didn't have armor for the first five hours or so until I found monster that had the required materials, however, for hardcore gamers this is hardly a complaint. Working to earn every thing you obtain is part of the thrill of the MH series and this game is no exception. The farm, were you can grow and harvest your own crops, mushrooms, honey, ect. are all available. Multilplayer mode has just as much to offer and more if you can get together 1 - 3 friends. I can't say this is the best example of MH now but it was when it first arrived and for that it deserves a ten, though comparatively I would give it an 8 or so. If your looking for the best version of MH available in the U.S. look no further than Monster Hunter Tri on the Nintedo Wii.

…

Expand

Stunning graphics, scary, well-animated monsters, good AI and addictive character creation- all of which marred by incredibly sluggish

Stunning graphics, scary, well-animated monsters, good AI and addictive character creation- all of which marred by incredibly sluggish gameplay and horiffic camera controls. The inclusion of a lock-on feature would have boosted this score to at least 7.

The ever-prevalent loading screens between the tiny map areas are the final nails in MHF's coffin- they serve to break up the action and ruin the tense atmosphere that the game strives to create.

MHF is a prime example of a worthy game ruined by easily-correctable cosmetic mistakes.

…

Expand
| | |
| --- | --- |
| 59 | |
| 7 | #7 Most Discussed PSP Game of 2006 |
| 41 | #41 Most Shared PSP Game of 2006 |