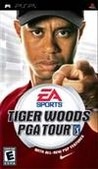 Summary:

Classic Courses: Play against opponents on a mix of 12 top courses including Sherwood Country Club, Pebble Beach, Harbor Town and Paradise Cove. All of these stunning courses are from Tiger Woods PGA Tour 2004 and 2005. Legend TOUR: Compete against the pros from past and present in mix &

Classic Courses: Play against opponents on a mix of 12 top courses including Sherwood Country Club, Pebble Beach, Harbor Town and Paradise Cove. All of these stunning courses are from Tiger Woods PGA Tour 2004 and 2005. Legend TOUR: Compete against the pros from past and present in mix & match play events, tournaments and challenge modes, proving you've got what it takes to become a legend of the game. Head-to-Head Golf: Take on your friends in a range of new modes specifically designed for Wi-Fi. Play wireless multiplayer match ups complete with stat tracking & wagering. With this feature it's all about bragging rights and earning cash points to upgrade your golfer. New Ways to Play Golf: Brand new game modes that capitalize on the cutting-edge hardware features of the PSP and deliver a highly competitive gameplay experience. [Electronic Arts]

…

Expand
Developer:

EA Canada

Genre(s):

Sports

,

Traditional

,

Individual

,

Golf

,

Sim

,

Sim

# of players:

1-4

Cheats:

On GameFAQs

Rating:

E
Please enter your birth date to watch this video:
You are not allowed to view this material at this time.
Tiger PSP is one of those games that you need to buy on this handheld whether you like sports games or not, as it showcases what possibilities lay within the PSP.

Despite a few rough edges (blurred textures, loading pauses galore, etc.) this is easily the best licensed golf simulation ever released on a portable console.

It's a toss up between this and Hot Shots Golf for supremacy on the PSP, but if realistic presentation takes precedence over quirky anime-inspired design, Tiger is the game, load times or not.

Official U.S. Playstation Magazine

An extremely solid - if uninspired - port of the Tiger franchise that's every bit as addictive as its PS2 counterparts. [June 2005, p.99]

Not as good as the PS2 version, sadly, but still just the sort of game you'll love on lengthy coach trips. It could do with a bit more polishing next time out, though. [PSM2]

Electronic Gaming Monthly

The analog nub is too sensitive for the series' signature swing system. [May 2005, p.98]

Whilst this game would have been fairly recommendable six months ago, purchasing it now would be a death knell as the sequel is out next week and features more of everything.
This is my favorite game on PSP. It has a surprising amount of depth, and is great to just pick up and play a few holes.

The best game for the PSP thus far. I think they actually *improved* on the last gen console versions (Tiger Vision putting is a welcome

The best game for the PSP thus far. I think they actually *improved* on the last gen console versions (Tiger Vision putting is a welcome absence). Challenging, well thought out, and thoroughly addictive.

…

Expand

Perfect in everyway! This game is super fun and never gets old everytime you play it!!

This is a very solid game for the PSP, especially considering it is a first generation game. Controlling the swing with the analog nub is not

This is a very solid game for the PSP, especially considering it is a first generation game. Controlling the swing with the analog nub is not as difficult as some reviewers make it out to be, and with practice it becomes second-nature. The usual TW PS2 putting system is also in play here, so you don't have to control the swing of the putter as much as you do the aiming cursor placement; you can fully swing the putter and no matter how close you are and drain putts. I have had some problems with short approach shots, but this is a minor gripe and nothing that going up another club and adjusting the swing doesn't cure. The depth and unlockables add to the overall value, and I highly recommend it for all golf enthusiasts.

…

Expand

Great game, Golf sim at its finest...just a shame it arrived at the same time as FIFA, for me I have not played this enough...

Very solid and fun game- graphics are amazing! Especially the Japanese golf course. Load times are acceptable, but I loved the game- lots of

Very solid and fun game- graphics are amazing! Especially the Japanese golf course. Load times are acceptable, but I loved the game- lots of depth (haven't been playing long- but its awesome so far)

…

Expand

I was pretty hyped up about getting this game. Unfortunately, after about an hour put into it, I got frustrated because it was really hard and

I was pretty hyped up about getting this game. Unfortunately, after about an hour put into it, I got frustrated because it was really hard and never played it since. Wouldn't recommend it to the casual gamer.

…

Expand
| | |
| --- | --- |
| 17 | |
| 43 | #43 Most Discussed PSP Game of 2005 |