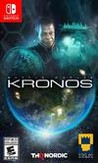 Summary:

Battle Worlds: Kronos is a turn-based strategy game that stays true to its hexagonal-roots, inspired by classics like Battle Isle. The planet is once again torn by war, for the succession of a new emperor. Its destiny is in your hands!

Strong opponents, long playtime - Prepare to fightBattle Worlds: Kronos is a turn-based strategy game that stays true to its hexagonal-roots, inspired by classics like Battle Isle. The planet is once again torn by war, for the succession of a new emperor. Its destiny is in your hands!

Strong opponents, long playtime - Prepare to fight epic battles against tough AI enemies in three huge campaigns, with over 60 hours of gameplay. Includes the full DLC-campaign 'Trains'!

An epic war from two perspectives - Experience the two sides of a battle while making use of multiple combat styles, from dominating a civilization with epic tactical warfare, to saving your planet from superior military forces with clever guerrilla tactics

Easy to learn, hard to master - hone your tactical hex-field mind, test and train your strategic skills in various 'Challenge Maps'

Huge variety - More than 50 different infantry, ground, naval and airborne units, as well as buildings, many of which can be upgraded to obtain new capabilities

…

Expand
Developer:

KING Art, THQ Nordic

Genre(s):

Strategy

,

Turn-Based

,

General

,

Tactics

# of players:

No Online Multiplayer

Cheats:

On GameFAQs

Rating:

E10+
While the interface quirks take some getting used to and the campaign difficulty may turn some off, there's definitely enjoyment to be had here for fans of the turn-based strategy genre.

While ultimately less accessible than the likes of Wargroove (which taps into that Nintendo-centric DNA of Advance Wars far better), Battle Worlds: Kronos does a decent job of bringing a more complex and challenging take on turn-based hex strategy. The reinforcements system makes this far less 'hard' than its tutorials would have you believe, although it's a much purer experience without them. The lack of online multiplayer support stings, but it's balanced out by a hotseat local version. Its overly long mission structure doesn't lend itself to short bursts of play, but for those looking for something suitably meaty in the strategy department will find plenty to enjoy.

Battle Worlds: Kronos does its job of a strategy game competently, in a sector that's not very represented in the Nintendo Switch. While some elements are disappointing - the absence of the level creator and of an online multiplayer component are the main ones - the game does a decent work when it comes to its lifespan, combat system and local multiplayer component.

For combat strategy fans who revel in difficulty and challenge, this game is a fantastic opportunity to perfect your tactics. The missions are long, complicated and will require multiple attempts to earn those all important medals and sense of accomplishment. For those short of patience or who don't like repeating missions, the basic graphics, poor storyline, and limited music will keep you away.

At a first glance, Battle Worlds: Kronos looks like a kind of spiritual successor to strategical titles such as Command & Conquer. It differs from the formula with its hex-layered grid and turn-based structure, but delivers a clunky and slow experience that doesn't fit well with Switch's portable capabilities.

Whilst I can't justify anyone purchasing this title, there was effort put in at least… The developer's pride for an Advance Wars style game shined through, which I can appreciate. It has its issues whether it be a cluttered user interface, bad graphics, and similar environments, which can make it easy to overlook this title, and I can't say you'd be missing much. If you are an Advance Wars fan, you might want to try looking elsewhere, that is, if you can't overlook these points of concern (a good starting place might be Chucklefish's latest hit – Wargroove).
In my opinion is a decent warlike game, turn based, where you manage different kind of units: land, navy and air army.

Graphics and historyIn my opinion is a decent warlike game, turn based, where you manage different kind of units: land, navy and air army.

Graphics and history are poor nowadays, but the game fulfills its purpose.

The game has like 20-25 missions, that every mission take you from 4 to 8 hours, more or less. Having to manage 10-25 units in every missión is a little burdensome.

I like that in every mission you "discover" a new unit, and you have to learn to use it.

The game has some difficulty, unless you discover the order to complete each mission and some other tricks.

…

Expand

"Battle Worlds: Kronos
Reviewed by: Elias S. Lutes
Publisher: THQ Nordic Developer: KING Art Platform: Switch Flexing itself as an"Battle Worlds: Kronos
Reviewed by: Elias S. Lutes
Publisher: THQ Nordic
Developer: KING Art
Platform: Switch

Flexing itself as an entry to a rather under-represented genre on Switch, Kronos scratches the itch of the turn-based strategy RPG fan. While not nearly as simple to pick up as WarGroove, the game has wonderful visuals and a fantastical setting, plopping you deep in the far reaches of space on this sci-fi war romp.

The complex game play adds a difficulty element that isn't unheard of for strategy games of this type, but the UI caused a bit more trouble with navigation during my play time. I did particularly enjoy the ramp up of the mission difficulty, and how the game's AI was actually a joy to content with for those who enjoy tactical combat.

The replayability for missions is decent, and while each mission can feel largely tedious to grind out, doing so rewards you with more medals and a higher sense of accomplishment. The difficulty is nothing to shake a stick at, and I had to replay some missions multiple times in order to scrape by with even a minuscule victory, but as my combat skills sharpened and I learned more of the intricacies of battle, I found myself carving out sound strategies many turns in advance on each map.

Kronos would be a good title for anyone with a lot of time to dedicate to one sitting, and who doesn't mind a loose story that's not very immersive, but easy enough to follow along with.

Pros:
- Wonderful visual aesthetic.
- Fantastic combat system.
- Local multiplayer.

Cons:
- Missions can be excruciatingly long.
- The user interface is clunky and hard to get used to.

Overall: 7.5/10

Battle Worlds: Kronos is a great game for anyone looking to take a crack at being a tactician in space. Don't forget your oxygen tank.

…

Expand