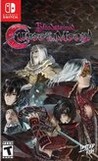 Summary:

Battle with swords and whips in this retro-style action game brought to you by game creator Koji Igarashi and Inti Creates!

Play as Zangetsu, a demon slayer bearing a deep grudge, who must travel through perilous lands to defeat a powerful demon lurking in a dark castle. Zangetsu will meetBattle with swords and whips in this retro-style action game brought to you by game creator Koji Igarashi and Inti Creates!

Play as Zangetsu, a demon slayer bearing a deep grudge, who must travel through perilous lands to defeat a powerful demon lurking in a dark castle. Zangetsu will meet fellow travelers along the way, who can join your journey as playable characters.

Switching to these characters with their unique abilities will unlock new paths through the treacherous stages. Your choices in recruiting these adventurers will change the difficulty of the game, and may even affect the ending!

*Bloodstained: Curse of the Moon is the 8-bit style game promised as a stretch goal of the 2015 Kickstarter campaign for "Bloodstained: Ritual of the Night."

…

Expand
Developer:

Inti Creates

Genre(s):

Action

,

Action Adventure

,

Platformer

,

Open-World

,

2D

# of players:

No Online Multiplayer

Cheats:

On GameFAQs

Rating:

T
Nintendo Force Magazine

Sep 5, 2018

If Konami won't give us our Castlevania fix, at least we know its legacy is in bloody good hands! [Issue #34 – July/August 2018, p. 18]

Beautiful pixel art, good music, well designed levels and several endings to promote replay. Only a few more levels and maybe a more modern controls would have improved what's already a game no Castlevania fan should miss.

If you miss Castlevania or you can't wait to play Bloodstained, this is a great choice. A good homage at a good price.

Curse of the Moon is a very enjoyable old-school Castlevania homage that's well worth the price of admission—as long as you have nostalgia for those games. Those of you who have no patience for the first three Castlevania games in particular may want to give Curse a wide berth, but I daresay there are systems in place here that may tickle your fancy.

More than a retro-inspired mini-game, Bloodstained: Curse of the Moon takes influence from the classic Castlevania NES titles and adds many quality-of-life improvements (and a few surprises) to the 8-bit, nostalgia-driven gameplay.

Bloodstained: Curse Of The Moon is undoubtedly aimed at a very specific audience, and you'll know if you're part of that just by looking at the screenshots. If those, combined with words such as these, make your heart sing, however, it's definitely worth your time. It's like Castlevania just decided to come soaring back into all our lives, and how can that ever be a bad thing? Exactly.

Bloodstained: Curse of the Moon brings back the essence of the 8-bit Castlevania games in a masterful way. Even though it's short and has its frustrating moments, long-time fans of the series will find a lot to love here.
An absolute must-have for any fan of the classic Castelvania games. The soundtrack is phenomenal, the game has a lot of replayability, and the

An absolute must-have for any fan of the classic Castelvania games. The soundtrack is phenomenal, the game has a lot of replayability, and the difficulty is just right.

…

Expand

This is literally a dream come true for Castlevania fans. The word "spiritual successor" is often used when describing retro-inspired indie

This is literally a dream come true for Castlevania fans. The word "spiritual successor" is often used when describing retro-inspired indie games, but I don't think that description does this game justice. Its almost too faithful in style and gameplay to be called a "spiritual successor", this feels like an actual recovered sequel to Castlevania 3, a polished game from the NES era lost in time. But somehow its a new game. If you are a fan of classic Castlevania, this is the game you have been waiting for.

…

Expand

This was a perfectly executed game. It was what every castlevania fan wanted after Dracula's Curse. But, then Konami went on to make SCV4.

This was a perfectly executed game. It was what every castlevania fan wanted after Dracula's Curse. But, then Konami went on to make SCV4. All the cool mechanics and branching paths from CV3 were thrown aside. It's so much fun to play.

As a person with action platformer mastery, greater that 20 years plus playing these, it is refreshing to see all the polish and perfect ability to control the characters. The recent resurgence in pixel art games have flooded the market with many action platformers. Some are good, but some are shoddy.

Playing this game was like throwing out all the fakes. After beating this game, I had vision of the scene from Lion King where adult Simba is running to the pridelands ready to expel the hyenas and takeover his rightful rulership. IGA is back, and by god, LONG LIVE THE KING ! ! !

…

Expand

Bloodstained is the best Igavania around because, heck..it is made by the master himself. Started out as a kick starter project from 4 years

Bloodstained is the best Igavania around because, heck..it is made by the master himself. Started out as a kick starter project from 4 years ago, this long gestating game is finally completed and it is a joy to play. Igarashi has done a stellar job in bringing his brand of gaming to the modern era. The bad news for Switch fans? Well, the so called performance issues, but hey...have you seen yesteryear's portable titles on the Gameboy. People nitpick too much these days. Still a great game no matter what you call it.

…

Expand

Good game, it is fun, but not outstanding in its history or visual graphics. however, its essence is sufficient to play it.

GAMEPLAY: 8Good game, it is fun, but not outstanding in its history or visual graphics. however, its essence is sufficient to play it.

GAMEPLAY: 8
MUSIC: 9
STORY: 5
VISUALS: 7

PERSONAL SCORE: 8 >

…

Expand

Bloodstained is a very entertaining homage to Castlevania with great replayability. Sometimes I feel like it throws some cheap enemies and

Bloodstained is a very entertaining homage to Castlevania with great replayability. Sometimes I feel like it throws some cheap enemies and stages (something you'd not want to see from a modern platformer) but overall it felt like a very rewarding challenge.

There wasn't much story or dialog but I managed to grow fond of the characters. The visuals could look better but I love the bosses' designs and the soundtrack wasn't the best but pretty memorable nonetheless.

Wouldn't call it a must-play platformer but it's definitely a good investment. Especially if you plan on playing the sequels.

…

Expand

Decent game marred by a terrible experience with Kickstarter. Unfulfilled promises, massive delays, missing game modes, lots of bugs on

Decent game marred by a terrible experience with Kickstarter. Unfulfilled promises, massive delays, missing game modes, lots of bugs on release (somewhat resolved). Better off just loading up a PSX emulator and playing SotN.

…

Expand