| Overwatch 2 | Valkyrie Elysium | FIFA 23 |
| --- | --- | --- |
| | | |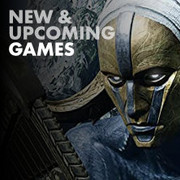 Find release dates, trailers, and scores for major upcoming and recent videogame releases for all platforms, updated weekly.
1.

RimWorld Console Edition

It's designed to co-author tragic, twisted, and triumphant stories about imprisoned pirates, desperate colonists, starvation and survival. It works by controlling the "random" events that the world throws at you. Every thunderstorm, pirate raid, and travelling salesman is a card dealt into your story by the AI Storyteller. There are several storytellers to choose from. Randy Random does crazy stuff, Cassandra Classic goes for rising tension, and Phoebe Chillax likes to relax. BUILD. DEFEND. EXPLORE The game generates a whole planet from pole to equator. You choose whether to land your crash pods in a cold northern tundra, a parched desert flat, a temperate forest, or a steaming equatorial jungle. Different areas have different animals, plants, diseases, temperatures, rainfall, mineral resources, and terrain. The challenges of surviving in a disease-infested, choking jungle are very different from those in a parched desert wasteland or a frozen tundra with a two-month growing season. ENDLESS COLONIST INTERACTION Your colonists are not professional settlers – they're crash-landed survivors from a passenger liner destroyed in orbit. You can end up with a nobleman, an accountant, and a housewife. You'll acquire more colonists by capturing them in combat and turning them to your side. So your colony will always be a motley crew.

2.

OneShot: World Machine Edition

Experience an adventure game with puzzles that go beyond its own window and establish a unique bond with the main character. In OneShot: World Machine Edition, you discover a strange computer operating system with a self-contained world installed. Explore this world to unravel its mysteries and help guide a child on their mission to restore the long-dead sun. You hear that saving the world may no longer be possible... But it's worth a shot, you think. Now with collectible content and features exclusive to the World Machine Edition!

3.

Tinykin

Milo arrives on Earth to find that he's way too small, everybody's gone and a day hasn't passed since 1991! Catch hundreds of mysterious tinykin and use their unique powers to create ladders, bridges, explosions and a lot more! Find a way home through a sprawling ant-sized metropolis, and unravel Earth's biggest mystery!

4.

Tunic

TUNIC is an action adventure game about a tiny fox in a big world where you don't belong. Presented by Finji. Developed by Andrew Shouldice, TUNIC is a game shrouded in mystery and intrigue. Crafted to evoke feelings of classic action adventure games, TUNIC stars a heroic little fox as they explore a foreign land that hides danger around every corner. Discover unique items, new combat techniques, and arcane secrets as our hero forges their way through intriguing new world. Explore a land filled with lost legends, ancient powers, and ferocious monsters in TUNIC, an isometric action game about a small fox on a big adventure. Stranded on a mysterious beach, armed with only your own curiosity, you will confront colossal beasts, collect strange and powerful items, and unravel long-lost secrets. * Explore a hostile and intricately-connected world of shady forests, sprawling ruins, and labyrinthine catacombs * Fight mighty bosses deep beneath the earth, high above the clouds, and in places stranger still * Collect the missing manual pages, bursting with hints and original full-colour illustrations * Discover hidden treasures to help you on your way * Unearth secret relics, secret techniques, secret puzzles, and listen, there's a lot of secrets! * Featuring sound design by Power Up Audio (Celeste, Darkest Dungeon, Subnautica: Below Zero) * And an original soundtrack by Lifeformed (Dustforce, Double Fine Adventure) Keep your wits about you and be brave, little fox!

5.

The Legend of Heroes: Trails from Zero

The Crossbell State, located in western Zemlya-- Once the site of fierce territorial battles, it has since developed into one of the continent's leading trade and financial centers. However, pressure from the Erebonian Empire and the Calvard Republic is steadily increasing. While corrupt officials from both sides remain locked in political disputes, the mafia and underground criminal organizations are preparing to start a war. In the midst of all this chaos, the Crossbell Police Department has lost the trust of its people. Among them are Lloyd Bannings, a rookie agent, Elie MacDowell, granddaughter of Crossbell's mayor, Tio Plato, a young sorcereress who wields an orbal staff, and Randy Orlando, a former security guard. The foursome are assigned to a new department, the Special Support Section, where they are left with no choice but to join forces in the face of adversity. This is a story about four unlikely heroes fighting to overcome the walls defining their way of life.

6.

Cult of the Lamb

Start your own cult in a land of false prophets, venturing out into diverse and mysterious regions to build a loyal community of woodland worshippers and spread your Word to become the one true cult. BUILD YOUR FLOCK. Collect and use resources to build new structures, perform dark rituals to appease the gods, and give sermons to reinforce the faith of your flock. DESTROY THE NON-BELIEVERS. Explore a sprawling, randomly generated world, fight off hordes of enemies and defeat rival cult leaders in order to absorb their power and assert your cult's dominance. SPREAD YOUR WORD. Train your flock and embark on a quest to explore and discover the secrets of five mysterious regions. Cleanse the non-believers, spread enlightenment and perform mystical rituals on the journey to become the mighty lamb god.

7.

Inscryption

From the creator of Pony Island and The Hex comes the latest mind melting, self-destructing love letter to video games. Inscryption is an inky black card-based odyssey that blends the deckbuilding roguelike, escape-room style puzzles, and psychological horror into a blood-laced smoothie. Darker still are the secrets inscrybed upon the cards... In Inscryption you will... Acquire a deck of woodland creature cards by draft, surgery, and self mutilation. Unlock the secrets lurking behind the walls of Leshy's cabin. Embark on an unexpected and deeply disturbing odyssey.

8.

Xenoblade Chronicles 3

"Fighting to liveand living to fight" - A brand new RPG adventure awaits in Xenoblade Chronicles 3. Bringing together the futures of Xenoblade Chronicles and Xenoblade Chronicles 2, this title will take players to the world of Aionios, home to two hostile nations. Keves: a nation where mechanical technology was developed. Their armies are composed of units consisting mainly of combat vehicles. They use units of small, mobile weapons operated by soldiers riding them. Agnus: a nation strong in ether, a magical technology. Their forces are built around units that specialise in ether combat, and they fight with small, mobile, autonomous weapons that use ether technology. Six soldiers hailing from these nations, will take part in a grand tale with life as its central theme. Noah: One of the protagonists of Xenoblade Chronicles 3 and a solider of Keves. Noah is also an "off-seer" who mourns for soldiers who've lost their lives on the battlefield. Lanz: An ally of Noah's who wields a great sword that doubles as a shield. Eunie: A childhood friend of Noah and Lanz who has a sharp tongue and rough personality. She specialises in healing her allies in battle. Mio: The other protagonist of this story, Mio is a soldier of Agnus and an off-seer like Noah. Taion: A tactician who fights alongside Mio using his smarts and insight. Sena: This soldier is an ally of Mio and Taion. Despite her petite figure, Sena wields immense physical strength!

9.

Deathloop

If at first you don't succeed Die, Die Again From the team at Arkane Lyon comes an innovative take on first-person action. "DEATHLOOP" transports players to the lawless island of Blackreef in an eternal struggle between two extraordinary assassins. Explore stunning environments and meticulously designed levels in an immersive gameplay experience that lets you approach every situation any way you like. Hunt down targets all over the island in an effort to put an end to the cycle once and for all, and remember, if at first you don't succeed die, die again.

10.

The Last of Us Part I

In a ravaged civilization, where infected and hardened survivors run rampant, Joel, a weary protagonist, is hired to smuggle 14-year-old Ellie out of a military quarantine zone. However, what starts as a small job soon transforms into a brutal cross-country journey. Includes the complete The Last of Us single-player story and celebrated prequel chapter, Left Behind, which explores the events that changed the lives of Ellie and her best friend Riley forever.