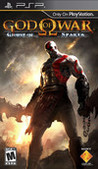 Summary:

Set in the realm of Greek mythology, God of War: Ghost of Sparta is a single-player game that allows players to take on the powerful role of Spartan warrior Kratos. This new adventure picks up after God of War concludes, telling the story of Kratos' ascension to power as the God of War. In

Set in the realm of Greek mythology, God of War: Ghost of Sparta is a single-player game that allows players to take on the powerful role of Spartan warrior Kratos. This new adventure picks up after God of War concludes, telling the story of Kratos' ascension to power as the God of War. In his quest to rid himself of the nightmares that haunt him, Kratos must embark on a journey that will reveal the origins of lost worlds, and finally answer long-awaited questions about his dark past. Armed with the deadly chained Blades of Chaos, he will have to overcome armies of mythological monsters, legions of undead soldiers, and amazingly dangerous and brutal landscapes throughout his merciless quest.

…

Expand
Developer:

Ready at Dawn

Genre(s):

Action Adventure

,

Fantasy

,

Fantasy

,

Linear

# of players:

No Online Multiplayer

Cheats:

On GameFAQs

Rating:

M
Please enter your birth date to watch this video:
You are not allowed to view this material at this time.
God of War: Ghost of Sparta Gamescom 2010 Trailer
The sound design is incredible, with many varied tracks with authentic and unique sounding instruments that organically change depending on the on-screen action.

God of War: Ghost of Sparta is the best game on the PSP, pushing the boundaries of a handheld device with breathtaking graphics, a striking story, and enough combat to keep your thumbs busy for many hours.

Probably the best game available on Psp, Ghost of Sparta is a "real" God of War from every perspective, and a fantastic game that every fan of the series should not miss.

Ghost of Sparta is beyond doubt the best action experience you can find on your PSP. Still, it feels like a small step back from the evolution of the saga achieved by the last HD chapter: puzzles section are completely useless and mechanics feel somehow old. A very good work, but not the masterpiece it could've been.

God of War: Ghost of Sparta is probably the weakest entry in the franchise. It has a relatively unimpressive story, fairly unmemorable locations, toned-down enemies and lackluster upgrades. At its heart, it's still a God of War game, and it is still fun to play.

If you buy one PSP title this year, Ghost of Sparta is a safe bet for the best game you're going to get.

Sparta also unfortunately arrives in the same year as the PlayStation 3's God Of War III. No one expects as much bang-for-your-buck from a portable game as they would a console game, but for players who rode atop high-definition Titans only a few months ago, Sparta inevitably feels small and miserly.
The God Of War Ghost Sparta is one of the best psp games experienced yet with awesome control, gameplay, graphic one of the best the game, the

The God Of War Ghost Sparta is one of the best psp games experienced yet with awesome control, gameplay, graphic one of the best the game, the graphic style is more like movie, watching movie everything of this games is the best.

…

Expand

I played this game on Vita and it still looked like is it made by gods. I love it, I admire it, I cry for more. The plot is really involving,

I played this game on Vita and it still looked like is it made by gods. I love it, I admire it, I cry for more. The plot is really involving, the bosses are gorgeous, the slaughter is awesome. Must play.

…

Expand

Best PSP game ever made! Graphics are amazing. Story is better and more personal than GOW3. Combat is refined, polished and fun. Pacing is

Best PSP game ever made! Graphics are amazing. Story is better and more personal than GOW3. Combat is refined, polished and fun. Pacing is impeccable, it hits all the highs, lows, cool downs etc. I will make 8 hours just disappear!

…

Expand

Превосходная игра, очень понравилась. Шикарная графика, разнообразные декорации, ураганный экшн с разнообразными враги разнообразным оружием,

Превосходная игра, очень понравилась. Шикарная графика, разнообразные декорации, ураганный экшн с разнообразными враги разнообразным оружием, сюжет захватывающий, эпичный махач с богами - все атрибуты "взрослых" номерных частей на месте. Головоломок почти нет, а те, что есть, несложные, что я считаю плюсом, во главе геймплея стоит экшн. Эта часть получилась однозначно лучше Chains of Olympus и теперь одна из моих любимых в серии. Респект разработчикам, что смогли выпустить её на уже устаревшей на тот момент PSP и выжать из неё все соки, и хотя просадки фпс местами были довольно сильные, впечатление от этого не испортилось, игра стала самой красивой для консоли (проходил на PS Vita с разгоном 330/166). Рекомендую.

…

Expand

Great god of war as a portable game. This game satisfies everyone who like the main series. Great variation of gameplay, but special powers

Great god of war as a portable game. This game satisfies everyone who like the main series. Great variation of gameplay, but special powers could've been better. Great (and typical gow combat), with intriguing story. The only negative (which was expected) was nothing mind-blowingly new or epic was introduced in this game. The ending which was very unique ended rather abruptly. But overall any gow fan would enjoy this game on the go.

…

Expand

Story - 8/10
Graphics - 9/10
Levels - 8/10 Soundtrack - 9/10 Replay value - 7/10 Gameplay - 9/10 Ghost of Sparta is the best lookingStory - 8/10
Graphics - 9/10
Levels - 8/10
Soundtrack - 9/10
Replay value - 7/10
Gameplay - 9/10

Ghost of Sparta is the best looking game i've played on the psp, i think it might even look better than GoW1 on the psp2.
This game is definitely an improvement on Chains of Olympus on every level and it features one on of my favorites arsenal's for Kratos.
Ghost of Sparta pushed the psp to its limits and its still impressive to this day, definitely a must play for any GoW fan

8/10

…

Expand

Terribly short, Poor combat, good story, despicable camera, weird enemies. Is this supposed to be clown school? Just a terrible game. The only

Terribly short, Poor combat, good story, despicable camera, weird enemies. Is this supposed to be clown school? Just a terrible game. The only thing you expect is terrible ideas. Chains of Olympus is tons better.

…

Expand
| | |
| --- | --- |
| 3 | |
| 3 | #3 Most Discussed PSP Game of 2010 |
| 2 | #2 Most Shared PSP Game of 2010 |