| Super Crush K.O. | Oddworld: Stranger's Wrath HD | Tokyo Mirage Sessions #FE Encore |
| --- | --- | --- |
| | | |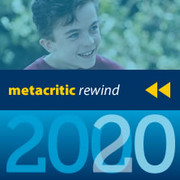 To celebrate our 20th year, we will look back at the key TV shows, movies, games, and albums released 20 years ago each month. First, we catch up with the big titles from January 2000.
1.

Luigi's Mansion 3

Luigi embarks on a dream vacation with Mario and friends upon receiving an invitation to a luxurious hotel. However, his dream quickly becomes a nightmare when King Boo reveals everything had been a ploy to capture Mario and friends. With the assistance of Professor E. Gadd once again, the reluctant and cowardly hero Luigi traverses up and down treacherous floors of the now-ominous hotel on a quest to save them. Wield the upgraded Poltergust G-00 to slam and blow away the ghosts' defenses, or summon Gooigi, an all-green doppelganger that can help Luigi overcome obstacles he can't get past alone. Interchange between Luigi and Gooigi as one player, or grab a friend and control one each. For more frenetic multiplayer action, race the timer to clear various objectives on a series of floors in ScareScraper mode. ScareScraper mode can be played online* or locally with up to eight players on four Nintendo Switch systems (additional games required; sold separately).

2.

Disgaea 4 Complete+

When the Corrupternment threatens to disrupt the way of life in Hades, Valvatorez finds himself at the helm of a fiery revolution. Dive into a tale of revolution and redemption, woven throughout a dark and hilarious realm of vampires, werewolves, and other devilish denizens. Engage in immersive and in-depth tactics-based gameplay brimming with over-the-top destructive action, and unload a horde of special features to take your Netherworldly adventures to another level.

3.

Alien: Isolation

HOW WILL YOU SURVIVE? Discover the true meaning of fear in Alien: Isolation, a survival horror set in an atmosphere of constant dread and mortal danger. Fifteen years after the events of Alien, Ellen Ripleys daughter, Amanda enters a desperate battle for survival, on a mission to unravel the truth behind her mother's disappearance. As Amanda, you will navigate through an increasingly volatile world as you find yourself confronted on all sides by a panicked, desperate population and an unpredictable, ruthless Alien. Underpowered and underprepared, you must scavenge resources, improvise solutions and use your wits, not just to succeed in your mission, but to simply stay alive. Overcome an ever-present deadly threat Experience persistent fear as a truly dynamic and reactive Alien uses its senses to hunt you down and respond to your every move. Improvise to survive Hack systems, scavenge for vital resources and craft items to deal with each situation. Will you evade your enemies, distract them or face them head on? Explore a world of mystery and betrayal Immerse yourself in the detailed setting of Sevastopol, a decommissioned trading station on the fringes of space. Encounter a rich cast of inhabitants in a world scarred by fear and mistrust. When she left Earth, Ellen Ripley promised her daughter Amanda she would return home for her 11th birthday. Amanda never saw her again. Fifteen years later, Amanda, now a Weyland-Yutani employee, hears that the flight recorder of her mothers ship, the Nostromo, has been recovered at the remote trading station Sevastopol. The temptation for her to finally understand what happened is too much to resist. When the crew arrive at Sevastopol, they find something is desperately wrong. It all seems to be connected to an unknown menace, stalking and killing deep in the shadows. In order to uncover the truth about her mother, Amanda is forced to confront the same terrifying thing that separated them.

4.

Atelier Ryza: Ever Darkness & the Secret Hideout

Even though everyone has them, the memories we create with our friends are special to each and every one of us. The story of "Atelier Ryza" is about a girl and her friends on the verge of adulthood, discovering what is most important to them.

5.

Groove Coaster: Wai Wai Party!!!!

Ride a roller coaster of sound with simple controls, and get grooving in this exhilarating rhythm game. With Active Controls, you can play by shaking the Joy-Con controllers. Experience the groove in a variety of songs, only possible on Nintendo Switch.

6.

Sega Ages: Fantasy Zone

Take command of the spaceship Opa-Opa and blast your way through various fantastical levels as you try to take out all the enemy bases in each stage. Once you've destroyed the bases, you'll have to beat the stage boss in order to move on to the next level. By using your guns and bombs wisely, you'll be able to take down your enemies and explore each of the crazy environments in this side-scroller. You can also buy upgraded weapons for your ship by accessing the shop.

7.

To the Moon

Dr. Rosalene and Dr. Watts have peculiar jobs: They give people another chance to live, all the way from the very beginning... but only in their patients' heads. Due to the severity of the operation, the new life becomes the last thing the patients remember before drawing their last breath. Thus, the operation is only done to people on their deathbeds, to fulfill what they wish they had done with their lives, but didnt. This particular story follows their attempt to fulfill the dream of an elderly man, Johnny. With each step back in time, a new fragment of Johnny's past is revealed. As the two doctors piece together the puzzled events that spanned a life time, they seek to find out just why the frail old man chose his dying wish to be what it is. And Johnny's last wish is, of course... to go to the moon. * A unique story-driven experience * Innovative mix between adventure game elements and classic RPG aesthetics * Acclaimed original soundtrack that closely ties to the story * An espresso execution with zero filler and no time drains

8.

Shovel Knight: King of Cards

Play as King Knight, the gilded goon himself, as he travels through 4 new worlds and more than 30 all new courses, on a journey to best the Three Kings who rule over the land. With a high flying spin and a boisterous bash, he can crash through all who would dare stand in his way.

9.

Tokyo Mirage Sessions #FE Encore

The worlds of the Fire Emblem series and Atlus games have crossed paths again and the result is coming to the Nintendo Switch system. An interdimensional evil has invaded modern-day Tokyo, resulting in this fantastical barrage of music, style, and yes, danger. So, fight back! Battle through dungeons to pump up your strategy and creatively decimate your foesbefore all hope fades to black. You and the rising stars you call friends will need to call on your own creative powermanifested as iconic Fire Emblem characters -- to wage a secret war on rogue spirits that feed on creativity. Each encounter will immerse you in deep, turn-based battles that blend the combat of the Fire Emblem and Shin Megami Tensei series into one brutal harmony. Fuse items to craft weaponry; then play to your strengths and crush your foes. Around every corner you'll find fun nods to multiple fandoms, including Fire Emblem references, dungeons themed to the entertainment industry, and stunning musical performances.

10.

Children of Morta

Children of Morta is a narrative-based roguelike hack'n slash game for PC, Mac and Linux which will involve you in the adventures of a family.