| Star Wars Jedi: Fallen Order | Dragon Ball Z: Kakarot | Need for Speed Heat |
| --- | --- | --- |
| | | |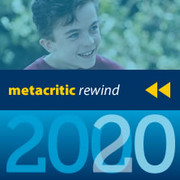 To celebrate our 20th year, we will look back at the key TV shows, movies, games, and albums released 20 years ago each month. First, we catch up with the big titles from January 2000.
1.

Sid Meier's Civilization VI

Civilization VI offers new ways to interact with your world, expand your empire across the map, advance your culture, and compete against historys greatest leaders to build a civilization that will stand the test of time.

2.

Arise: A Simple Story

Set out on an emotional journey through the bittersweet lives of two people where memories come alive and time bends to your will. Lose yourself in moments of happiness and overcome every hardship as you relive your life's story. A story of joy and sorrow. A simple story.

3.

Life is Strange 2: Episode 5 - Wolves

After a tragic incident, brothers Sean and Daniel Diaz run away from home. Fearing the police, and dealing with Daniel's new telekinetic power, the boys head to Mexico. Each stop on their journey brings new friends and new challenges.

4.

Natsuki Chronicles

5.

AVICII Invector

Soar through vocal melodies, sweep each fade and attack every beat in 25 of AVICII's biggest hits, in this enthralling futuristic rhythm-action experience – AVICII Invector.

6.

Borderlands 3: Moxxi's Heist of the Handsome Jackpot

Moxxi's assembling a crew to plunder a derelict space station casino and you've proven yourself worthy of joining her ragtag team of "experts." Successfully battle your way through Hyperion security forces and crazed casino-goers to reach a safe loaded with Eridium, cash, and all-new Legendary loot.

7.

Untitled Goose Game

It's a lovely day in the village, and you are a horrible goose. Untitled Goose Game is a slapstick-stealth-sandbox, where you are a goose let loose on an unsuspecting village. Make your way around town, from peoples' back gardens to the high street shops to the village green, setting up pranks, stealing hats, honking a lot, and generally ruining everyone's day.

8.

Star Wars Jedi: Fallen Order

A third-person action-adventure Star Wars title from Respawn Entertainment. The Empire seeks to eradicate all Jedi after the execution of Order 66. You, a Jedi Padawan-turned-fugitive, must fight for your survival as you explore the mysteries of a long-extinct civilization in hopes of rebuilding the Jedi Order. After narrowly escaping the Jedi purge, you're on a quest to rebuild your fallen Order. Pick up the pieces of your shattered past and complete your Jedi training, all while staying one step ahead of the Empire and its deadly Inquisitors. Utilize your Jedi training to overcome your opponents and solve the mysteries that lay in your path. Use the Force to augment the way you explore, allowing you to traverse new paths and discover parts of locations you've been to before. Move quickly, though. The Empire is on your trail and won't stop until every Jedi is exterminated. [Electronic Arts]

9.

Valfaris

Set in the far reaches of space, Valfaris is a heavy metal infused 2D action-platformer and the next game from the team behind Unity Awards finalist, Slain: Back From Hell. Brutal combat. Deadly enemies. Stunning pixel art. Savage soundtrack. Get ready to rip the galaxy a new wormhole.

10.

Close to the Sun

It's 1897. Deep in international waters, the Helios stands still. An unbound utopia for scientific research, born of Nikola Tesla's vision. Journalist Rose Archer steps aboard in search of her sister Ada, quickly to discover not all is as it seems. The stench of rotting flesh lingers in the air. Silence. A single word is painted across the entrance… QUARANTINE!