| Fake It Flowers | Wildflowers & All The Rest | SIGN |
| --- | --- | --- |
| | | |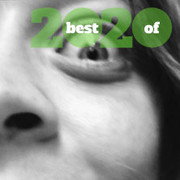 We rank the 20 highest-scoring album releases from the first half of 2020.
1.

Sign O' the Times [Deluxe Edition] - Prince

The re-release of the pop legend's 1987 double album features a remaster by Bernie Grundman and a disc of single mixes/edits. A super deluxe box set adds three discs of previously unreleased music from the vault, a recording from a 1987 concert in Utrecht's Stadium Galgenwaard, a DVD of 1987 New Year's Eve concert at Paisley Park, and a 120-page hardcover book with previously unseen handwritten lyrics.

2.

Wildflowers & All The Rest - Tom Petty

The remaster of the rock artist's 1994 solo album includes 10 songs cut from the original release. The deluxe four-disc edition adds a disc with 15 demos tracks and a disc of 14 live recordings.

3.

Hard Luck Stories: 1972-1982 [Box Set] - Richard & Linda Thompson

The eight-disc box set collects together the songs from husband-and-wife duo including six remastered studio albums, 30 previously unreleased tracks and a disc of live performances.

4.

Palo Alto: Live at Palo Alto High School - Thelonious Monk

In 1968, Danny Scher, a 16-year-old student at Palo Alto High School, invited the jazz legend to perform and the 47-minute set was recorded by the janitor.

5.

Sex, Death & The Infinite Void - Creeper

The second full-length release for the British punk rock band led by Will Gould was produced by Xandy Barry.

6.

Pleased To Meet Me [Deluxe Edition] - The Replacements

The remaster of the Minneapolis rock band's 1987 album includes previously unreleased demos (some of which are the last with Bob Stinson), rough mixes, and outtakes.

7.

Folklore - Taylor Swift

The 16-track surprise release from the pop artist features contributions from Jack Antonoff, Bon Iver, William Bowery, and Aaron Dessner of the National.

8.

The New OK - Drive-By Truckers

The surprise digital release from the alternative country band includes songs from recording sessions from the recently released, The Unraveling plus a few songs written while under the pandemic quarantine.

9.

Throes of Joy in the Jaws of Defeatism - Napalm Death

The 16th full-length studio release for the British grindcore band was produced by Russ Russell.

10.

Ohms - Deftones

The ninth full-length studio release for the Sacramento alternative metal band was produced by Terry Date.